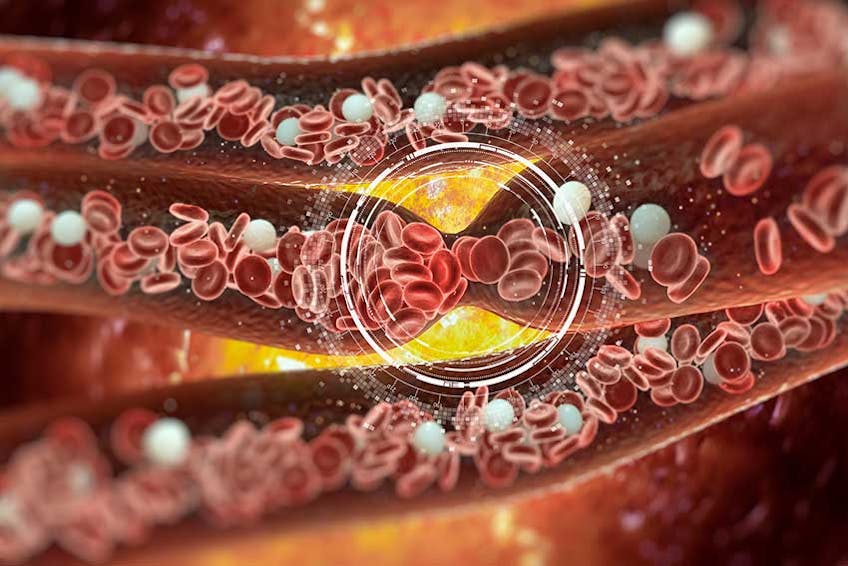 World Heart Day: Can Liposomal Vitamin C give you a healthy heartbeat?
36171

Views
Posted on:
September 27th 2018
Updated on:
December 15th 2021
As World Heart Day pumps into action on the 29th of September we highlight liposomal vitamin C as our heart hero and shine light on two health pioneers who through their own life struggles and quest for specialist knowledge have championed the role this incredible vitamin has to play in cardiovascular health.
Miraculous recovery
In 2002, Les Nachman was diagnosed with heart failure and was urged by his cardiologists to get his affairs in order, because without a heart transplant (a remote possibility), his chances of survival where pretty slim. Instead of winding up his affairs Les embarked on an explorative mission to find a way to heal his heart. His journey took him to California where under the guidance of two maverick cardiologists he signed up for a new course of therapy involving dietary changes, exercise and very high doses of intravenous vitamin C, three times a week. The results were miraculous, but the process involved was time-consuming, uncomfortable, expensive, and an 8-hour drive from his home, so he began to consider alternatives ways to achieve high doses vitamin C.
Results to be proud of
Les tried high doses of regular oral vitamin C supplementation but this just gave him serious gastric discomfort. Then a cardiologist explained the concept of "liposomal encapsulation technology" (LET) which had been used as an effective delivery system for some medicines by the pharmaceutical industry. Liposomal technology involves wrapping the medicine in a phospholipid layer or sphere which could easily fuse with the natural phospholipid membranes present on body cells, making absorption quick and transportation around the body very effective. Having worked in the vitamin supplement industry for decades, Les wondered if the LET technology could be used to encapsulate vitamin C and after 2 years of working with scientists, PhD's, and manufacturers, a highly effective liposomal vitamin C product was created using a cutting-edge patented process. In the USA the brand is called Lypo-spheric Vitamin C and in the UK and Europe the same brand is called Altrient liposomal vitamin C.Now, through personal experience, clinical results and rave review Les Nachman (co-founder of LivOn Labs) believes that the remarkable liposomal vitamin C that he pioneered is the most effective vitamin C supplement available today.
Panacea vitamin
Different vitamins have different, often unique and specialised, functions within the body but there is one vitamin that seems to assist with so many body functions, biochemical reactions and physiological processes that it's been highlighted as a panacea. The acclaimed lecturer, author and cardiologist Dr Thomas E Levy is considered to be one of the world's leading experts on vitamin C. In his book Primal Panacea, Dr Levy explains how in primal times the human body was capable of making its own vitamin C. However, a hereditary defect now prevents the modern human body from generating vitamin C, leaving us dependent on dietary sources and vulnerable to vitamin C deficiency. According to Dr Levy, low levels of vitamin C hinders our natural protection against degenerate diseases such as cancer, heart disease, dementia and diabetes, all of which are becoming more prevalent.
Vitamin C for cardiovascular health
One of the root causes of heart disease is blood vessel wall damage where small erosions occur along the walls of the arteries, capillaries and veins and often this damage is accelerated by high blood pressure in the same way that the pressure generated by a fast-flowing river erodes its banks. The body responds by bandaging up the damage sites with sticky fatty deposits, this narrows the blood vessels and pushes up the blood pressure compounding the problem. Over time, calcium gets deposited into these sticky bandages causing calcification or hardening of the blood vessel walls which sets the scene for cardiovascular disease. Vitamin C helps repair damaged blood vessel walls reducing the need for a sticky bandage, strengthening blood vessel walls and helping maintain their suppleness and flexibility. This vitamin plays an important role in cardiovascular and heart health and daily supplementation of Liposomal Altrient C helps the body maintain healthy levels of this panacea vitamin.
Susie Perry Debice, Nutritional Therapist.