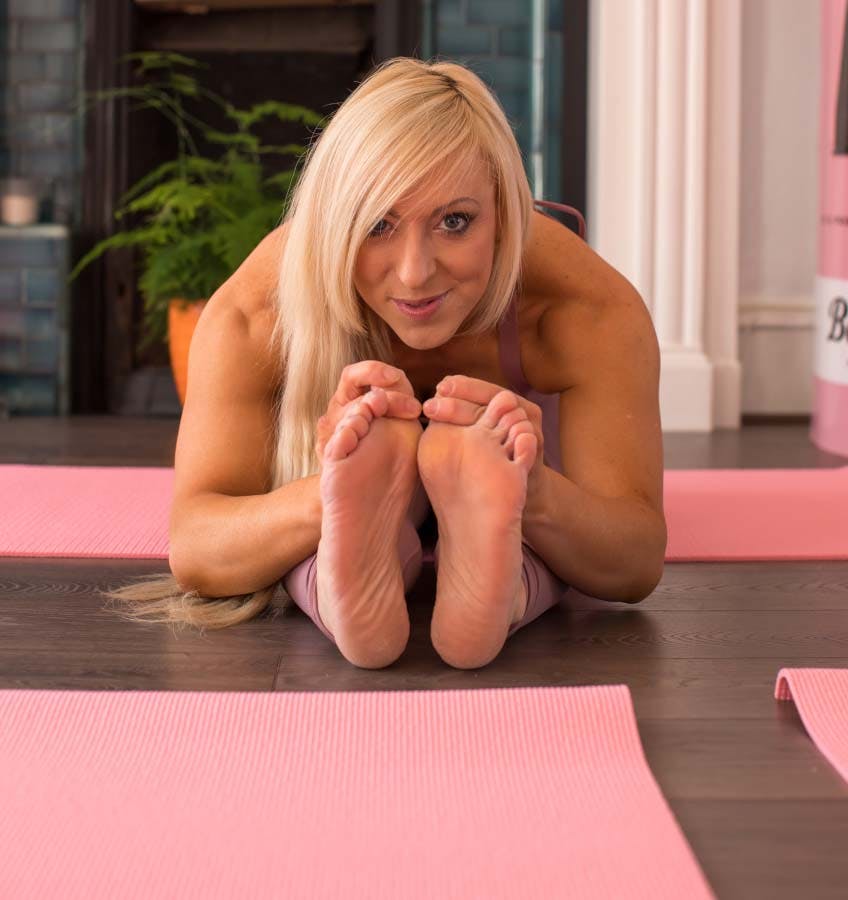 Amazing Training and Fitness Tips with Claire McGrath IFBB Champion
8696

Views
Posted on:
May 16th 2019
Updated on:
June 30th 2021
If you want to find out more about Claire and what she's up to you can check out her website https://www.clairemcgrathfitness.com/ and Instagram @clairemcgrath_ifbbpro
This month we are taking you on a journey into the professional and challenging fitness industry. Not only are we partnering with Ironman Lanzarote on 25th May but we are also talking to professionals to get their stories and tips.
We would like to introduce you to Claire McGrath, an IFBB champion and one of our wonderful brand ambassadors.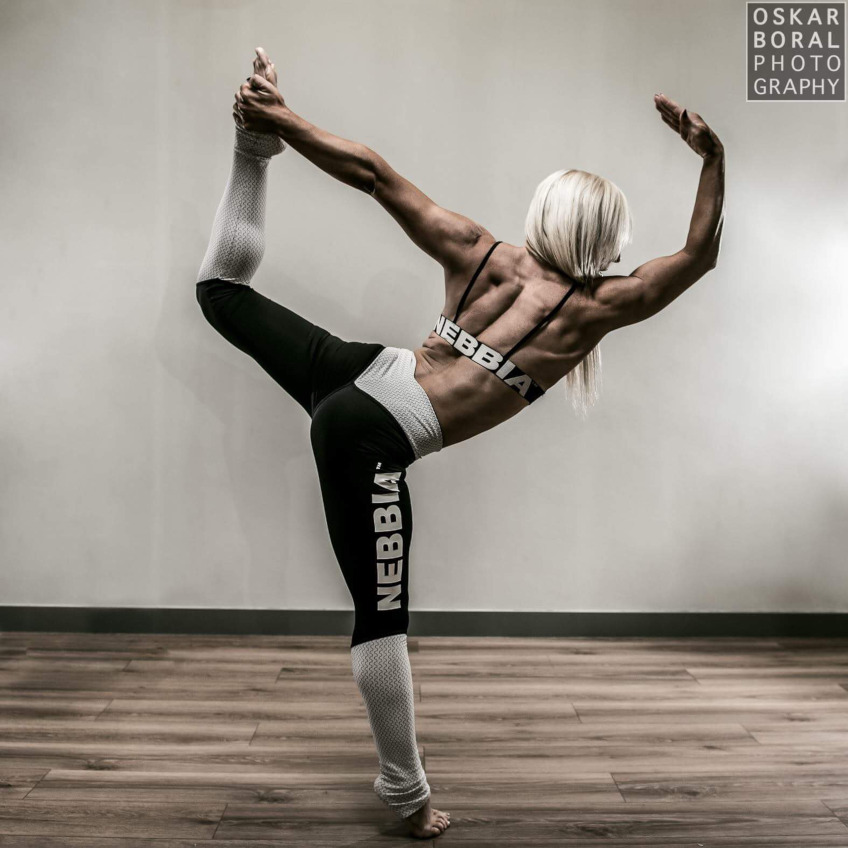 What is your career background?
I have a degree in visual communications, photography and video editing. After I graduated from college, I worked my way up the design ladder in the creative industry and ended up as a creative director, at a very young age, for several large design firms. I specialised in food packaging and branding design for years, but I spent the last 12 years working for many leading blue-chip brands. More recently I've become a design consultant for a number of health food and wellness brands.
My passion and love for health and fitness continues to be a lifelong dedicated pursuit. As a professional fitness competitor, crossfitter and yoga practitioner, I have spent the last few years competing at the highest level and travelling the world to work, train and learn from some of the best fitness professionals on the planet.
In 2017 I became the first, and presently only, female Irish IFBB Professional Fitness Athlete after winning the Arnold Classic South Africa and Amateur Olympia UK titles. I also spent extensive time in India where I studied yoga and qualified as a yoga and meditation coach. As for my fitness, there's been time studying in London and Miami learning from industry leading professionals such as Ido Portal, Kino McGreggor, Dimitry Klovov, Wim Hoff and many famous body building professionals.
All these experiences have allowed me to fine tune a holistic approach to my health and wellbeing as well as develop a deep understanding of the importance of strength, movement, mobility, diet, gymnastics and rest in order to prepare for success. A lifetime dedicated to studying across a wide range of training disciplines including nutrition and wellness has allowed me to cultivate some of the physical, mental and emotional skills required to compete and continue to succeed.
When and how did you come in touch with the fitness world?
I have always been into fitness. When I was very young, I played every kind of sport, both team and individual. I played GAA football for Tipperary, was a champion badminton player and Irish dancer. I danced competitively in many dance fields, competed in the Irish gymnastics squad, volley ball, tag rugby, athletics and cross country running. You name it, I've tried it! Having a natural competitive sports background, particularly gymnastics, helped to mould me as an athlete and taught me how to be disciplined from an early age.
In college I started to lift weights, I became a breakdance and aerobics teacher, I took up yoga which lead me to India to study and become a teacher which I continued with for about six years before taking up marathon running. Seeking a more balanced physique, I took up competitive crossfit to build my strength, which eventually led me to bodybuilding when I was rehabbing an injury I picked up from Olympic lifting. I started to look at more controlled ways of training to help my back heal. I decided to compete in the fitness world when I realised that the "Fitness" category in the IFBB was the very category I used to watch the women perform on Eurosport as a teenager. They were very powerful athletes, explosive, engaging, full of vitality, doing amazing things with their bodies. So with a natural curiosity, when I realised I could do this category I was "all in" and began competing.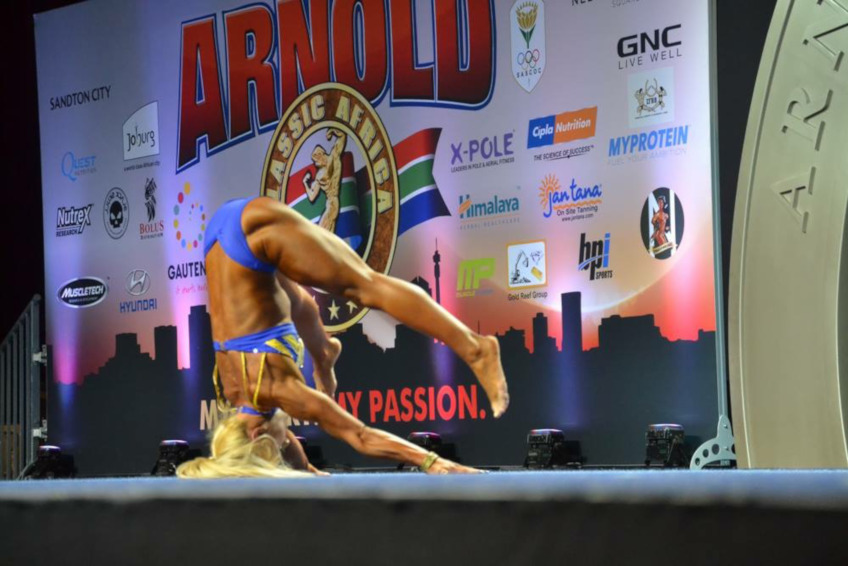 What appealed to you about the fitness and body building industry?
The Fitness category appealed to me because it includes a dance, gymnastics and strength performance. You're showcasing your gymnastic skills, strength and stamina as an athlete, whilst also maintaining a super fit and lean body. This seemed like the ultimate challenge to me physically and mentally, so I wanted to see what I could achieve.
What does achieving an "IFBB Pro Fitness World Champion" mean to you?
It literally means the world to me - a childhood dream becoming a reality. Competing on the stage with the fittest most badass ladies on this planet. I fought hard for the world champion title and to be the first ever Irish female fitness IFBB pro means I made history. I feel kind of proud of this ☺
What does it take to become a professional
IFBB Pro Fitness
athlete?
A lot of time, a lot of hard work, dedication to training, a gruelling training schedule, you need to be very disciplined in your lifestyle and food. No eating out for months on end, which means very little social life. A lot of sacrifice and you really need to want to do it and be super driven to achieve it. It's a massive commitment and really you should only pursue it if you're willing, able and want to do all of this.
Any beginner friendly performance tips?
If you are new to training, you will find that you will make "newbie gains" which means you will see progress fast initially. This will plateau after some time so when it does don't try to force progress and rush the process. Be patient, consistency is the most important thing. Once you are consistently making an effort you are more likely to see results over time regardless of your goals.
Have you always eaten healthily?
Yes, ever since I was a kid doing gymnastics competitively, I became aware of how my diet affected my performance and quality of my training. From a very young age I began to study nutrition from a performance and health angle. I didn't have much access to books back then, just my home economics school books and library books but I even studied the science behind the chemical composition of foods.
What does your typical daily workout routine look like?
I don't really have a "typical day" as my training needs to be super varied in order to compete in the fitness category. I also like to practice listening closely to my body and what I feel I need to do each day which has taken some practice. I finally feel I am nailing this. I do crossfit maybe 3-5 times a week to keep my explosive fitness levels and strength up. I do gymnastics once a week, train handstands and tricks and skills almost every day. I do 3-5 bodybuilding sessions a week to target specific body parts I want to improve. I like to try a variety of dance classes and am always exploring new training methods. I add cardio into my routine in the morning when I am on a cut for a show or a shoot and I do yoga 3-4 times a week depending on my schedule.
Who inspires you?
I have many amazing athletes I could list that inspire me! One of my favourites is Dani Reardon IFBB Women's Physique Pro. But honestly some of the most inspiring people in my life I have the pleasure of knowing personally. My sister is a massive inspiration to me, she owns two businesses has a family (two young girls and an amazing husband) and she still manages to eat well and train hard. My circle of friends also inspire me to create more and do more and be a better person every day. My clients that push hard to achieve their goals really inspire me and anyone in general that is working hard on growing as a person in mind, body and soul.
What are your training hours on a normal week?
My training hours vary depending on the phase of training I am in and my most immediate goals. So when I am prepping for a show I will be training more, have more cardio, dance and gymnastic sessions, plus posing sessions as well as weight training, yoga and recovery sessions and physio, visualisation and meditation. Then in off season my training hours will be slightly reduced but heavier and more intense to stimulate muscle growth. The lowest is probably 15hrs a week and the peak can be closer to 25hrs a week.
How much sleep do you get?
Not enough! As a creative, I am a night owl, I always have been. I find about 6-7 hours is ideal for me. If I get less than 6 hours a few nights in a row, my body starts to feel inflamed and recovery is not optimal. I find my Altrient Magnesium really helps me feel sleepy, so I find I go to bed earlier when I take it. A good trick for someone as active as me is just to get me to go to bed earlier! I sleep very well once I actually go to bed.
How do you boost recovery?
I do a lot of hot cold therapy for recovery, having studied cellular awakening and recovery on a cellular level and learning the Wim Hoff method. My Altrient Vitamin C combined with the Glutathione is an important part of my muscle repair and recovery programme. I also do a lot of yoga, foam rolling and massage.
How do you remain focused and driven in such a competitive sport?
The IFBB Pro Fitness category is highly competitive yes, but it is also a sisterhood of amazing ladies. It's such a challenging sport that we all have massive respect for on another. There are no bad vibes back stage and we are all there to celebrate and high five each other for making it to the world stage. Progress drives me, I want to be better each show, I want to see progress in my physique and my skills for my routine, I want to wow people with what I can do. This all keeps me focussed on what I am doing and why.
What keeps you motivated?
I always connect emotionally with my "why". If you don't have an emotional connection to why you are doing something, motivation is very hard. I find motivation is automatic when you are congruent with what you are doing. My why is to this day fulfilling my childhood dream of performing on the world stage with some of the fittest ladies on earth. I just think back to that little girl that used to stay up late watching Miss Fitness USA on Eurosport copying the strong women doing crazy gymnastics, dance and strength moves. Dreaming on being on that stage one day. I am there now, and I'm now able to inspire other young girls to do the same.
What plans are ahead for you?
This year I am teaching fitness and yoga retreats all over the world and I am speaking and teaching workshops at several wellness events and festivals. I have just launched an online fitness business that will provide quality training, nutrition and programming advice to anyone that needs it. I plan on doing my Pro Debut in IFBB in 2020. So right now, my training goals are focussed on improving my skills and sculpting and improving my shape. I am also doing a lot more yoga and meditation again so you can expect to see more of a wellness and health vibe from me over the next year as opposed to hardcore bodybuilding.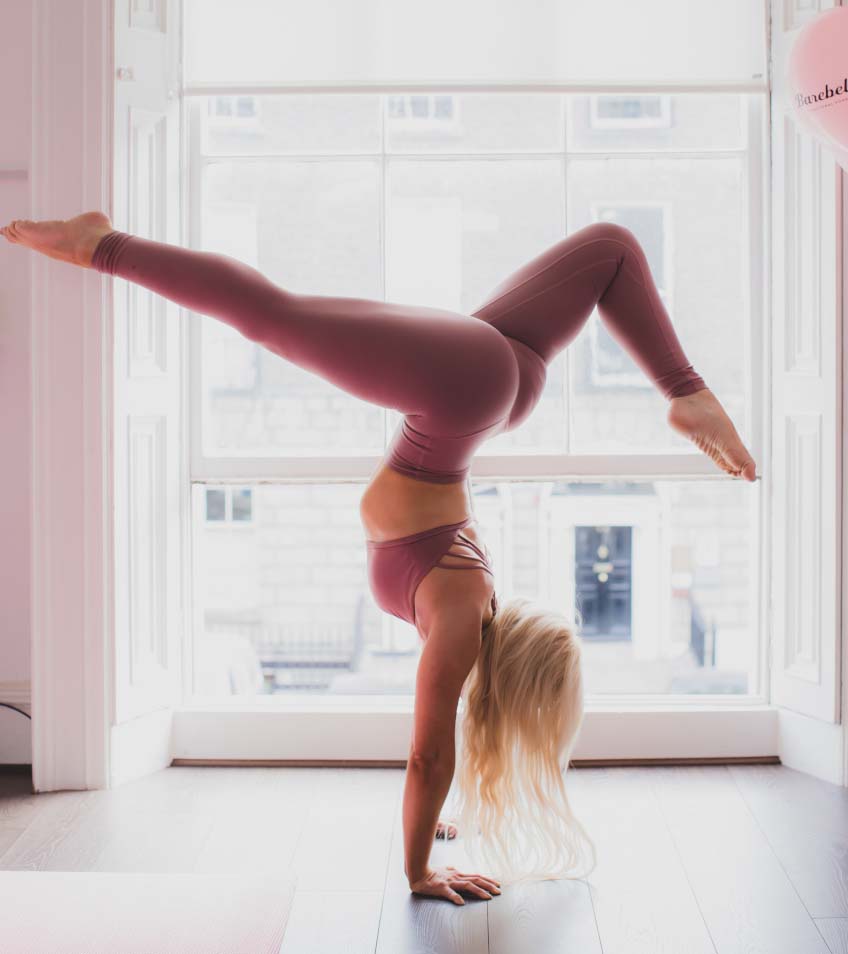 What is the best thing about your job?
The satisfaction I get when I help people achieve their fitness, body, health goals.
What is the worst?
I never stop, I find it hard to switch off and fully rest as I always have a million projects and events on the go.
Describe yourself in a few words:
Disciplined, bubbly and happy, driven and determined.
Musical tastes?
I love a variety of styles of music depending on my mood, but I really love old Hollywood blues and jazz.
What's your greatest ambition?
To leave this earth a better place than when I arrived and to inspire, empower and help as many people as possible and touch as many people's hearts as possible ☺