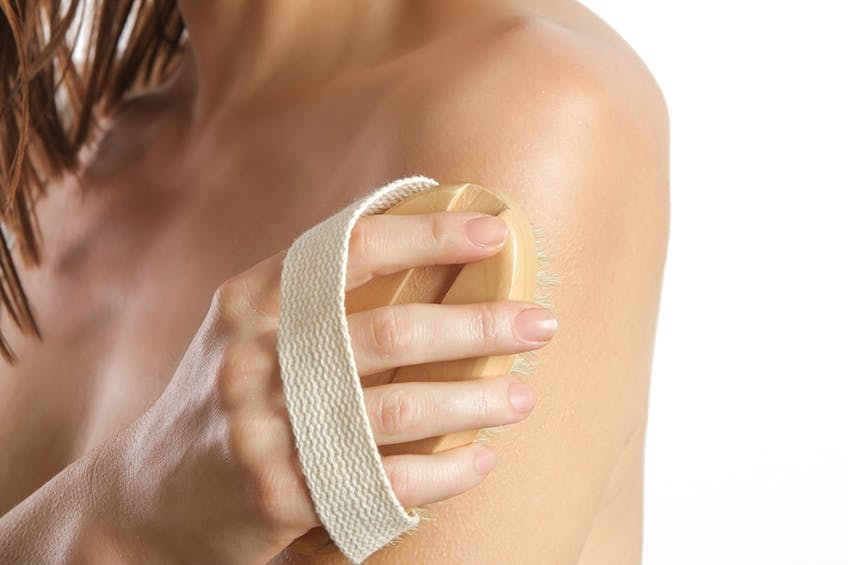 12 Pre-Christmas Health and Beauty Rituals
18602

Views
Posted on:
December 10th 2019
Updated on:
March 23rd 2020
It's often the case that we finally get to the big end of year event and instead of looking radiant and joyful we often arrive at Christmas Day feeling completely frazzled, looking totally washed out and fighting off a winter sniffle.
Working late to sign off on those end of year deadlines often taps into those winter energy reserves and dashing from one shop to another as you whizz through your Christmas list could certainly leave you feeling slightly on edge. Not to mention the tedious queuing at the supermarket giving you plenty of time to clock the expansion of your waistline from all those mince pies.
Well, not this year folks! Time for a Christmas health and beauty regime to help keep you looking radiant and feeling energetic right up to Christmas Day so you can dazzle your guests with an inspiring level of festive sparkle.
12 Days of Christmas Health and Beauty Guide
Forget about leaping lords and partridges in pear trees, let's take a different approach to the 12 days leading up to Christmas. Even if you do get side-tracked by an office party or a festive luncheon keep coming back to these golden Christmas health and beauty gems and you'll be glowing more than Rudolph by the end of December…
1. Lemon and ginger – no matter how many eggnogs you knock back the night before, always begin each morning with a large glass of hot water with the juice of a freshly squeezed lemon and large slice of fiery fresh root ginger. This age-old naturopath remedy is the perfect health ritual to help flush through toxins, wake-up your metabolism and help with hydration and put your hangover in its place.
2. Cider apple vinegar – if you're already a lemon and ginger veteran then step up your cleansing morning drink with the addition of 1tsp – 2tbsp of cider apple vinegar. Buy one containing a 'mother' which is a cloudy clump at the bottom of the jar. The mother indicates that you have a 'live' version which contains proteins, enzymes and friendly bacteria that all contribute to health benefits. Studies show that regularly drinking cider vinegar helps support metabolism and weight management, cholesterol balance and liver and kidney function for healthy individuals.
3. Bircher breakfast – cut back on Christmas calories by avoiding refined carbs at breakfasts (sugary cereals, muffins, croissants, pastries) instead tuck into a healthy bowl of overnight oats or Bircher muesli. Oats are an excellent source of fibre which could help curb morning cravings and help keep you feeling fuller until lunchtime.
4. Winter workouts – offset those mince pies and Christmas buffet treats by stepping up your winter metabolism. Sign up for an extra spin session, cardio class or Zumba to bounce off those extra calories. If you want to support your winter workout then burn through December with Altrient Acetyl L-Carnitine. This handy sachet tucks nicely into any gym kit bag and can be taken pre or post workout, just knock it back with a shot of water.
5. Skin brushing – if you haven't already got one, then order yourself a natural skin brush so you can begin full body brushing. Why? Because under the surface of the skin is the lymphatic system which functions to sweep toxins away from body cells and deliver them to the liver for processing. Skin brushing helps support lymphatic flow, clearing toxins more efficiently, encourages sparkly eyes, clear skin and winter energy.
6. Exfoliate and moisturise – winter skin tends to become pale, dry and flaky. If this sounds familiar to you then make sure you exfoliate to help remove dead skin and encourage circulation to the deep skin layers. Either with a natural exfoliation sponge or with an aromatherapy sugar or salt treatment, these are luxurious and provide extra winter skin TLC and the oils leave a moisturising layer on the surface which also acts as a barrier to the harsh winter elements.
7. Vitamin C – an absolute winter hero vitamin with several health benefits that come into full effect across the colder months. Vitamin C has a huge role to play in supporting the immune system which is kept busy by a stream of seasonal viruses and bacteria that contribute to common infections such as sore throats, coughs, colds, flu and chest infections. Not all vitamin C supplements have the same effectiveness. Liposomal forms of vitamin C such as Altrient C have a superior absorption and get to work quickly compared to standard forms of vitamin C.
8. Holiday heartburn – a sudden gluttony of fatty and sugary foods, caffeine and alcohol and eating large portions and eating later than normal could leave you with a burning sensation in your stomach. Keeping portions small and drinking soothing peppermint, liquorice or fennel tea could help to get you feeling more comfortable.
9. Daylight hours – it's easy to end up with a disturbed sleep pattern if you have several late-night Christmas parties and end up sleeping in to recover from the night before. Burning the candle at both ends could mean you end up spending fewer hours in the daylight and this may throw your circadian rhythm out of balance. Getting out into the daylight as early in the day as possible helps to reset your sleep-wake cycle which could have a positive knock on effect for your mood and energy.
10. Alkalising greens – there are certain foods and lifestyle habits that tend to encourage the body to move away from its natural alkaline state and it into a more acidic pH. Alcohol, caffeine, sugar, refined carbs, meat, smoking, stress and sleep deprivation are all pro-acidic factors that typically get ramped up during the festive season. Headaches, tiredness, problematic skin, dark circles under the eyes feeling tetchy could all be signs that your acid-alkaline balance may need some support and its greens in all their winter splendour that help to add an alkaline influence to your diet. So, top up on sprouts, kale, spinach, broccoli and cabbage and if you want to take it a step further you could also supplement with a greens powder or a blue green algae supplement.
11. 5-a-day – while we are talking about greens let's do a Christmas shout out for that all important 5-a-day fruit and veg target. These foods are an excellent source of fibre which helps support blood sugar balance, maintain cholesterol levels and contribute to normal bowel function and microbiome.
12. Lip service – constantly switching between cold outdoor air and warm dry heated indoor air can be challenging for the skin on your lips. There are lots of moisturising lip products made from natural ingredients including coconut oil, shea butter, beeswax or the vegan alternative candelilla wax which are soothing for dry lips but if you have cracked lips then you could be short on some of the B vitamins. Sore or painful cracks in the corners of the lips or mouth is one of the signs of a vitamin B2 deficiency. It's always best to take all the B's together as they often work in synergy with each other. Altrient Liposomal Vitamin B and Mineral Complex provides vitamin B2 with seven other B vitamins and the immune supportive minerals selenium and zinc plus chromium to help support sugar balance.
With all these winter health and beauty tips in place we hope you have a glowing Christmas break.
Susie Debice BSc Hons Dip ION

Food Scientist and Nutritionist