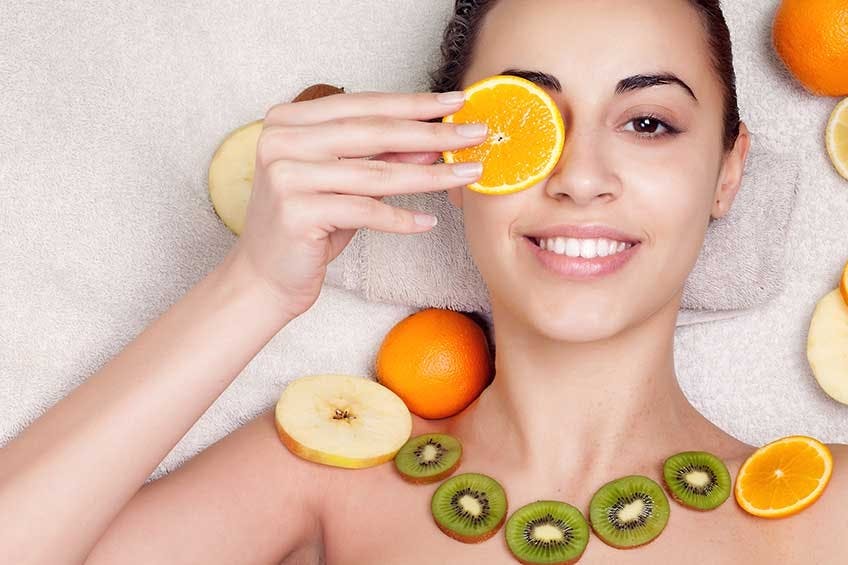 Does Liposomal Encapsulation Technology deliver WOW factor to anti-ageing supplements?
22045

Views
Posted on:
June 26th 2020
Updated on:
December 10th 2021
The quest for eternal youth is still a popular goal for many people but achieving it is not so easy. However, there are one or two rules you could start to live by to give you a greater chance of success. Making healthy nutritional choices is one and exercising daily is another. Add into the mix a selection of supplements that focus on preserving youthfulness and you're onto a winner. Nutritional Therapist Jackie Newson discusses which supplements really work and provides tips on how to be sure that the supplements you choose, actually perform the way you expect them to…
Introducing LET for glowing results
When it comes to supplements that make a real impact it's Liposomal Encapsulation Technology or LET as it's known in the beauty industry, that wins hands down. LET is a unique nutrient delivery system with outstanding results that provides all that you want from a supplement – maximum absorption.
What exactly is Liposomal Encapsulation Technology (LET)?
LET is a cutting-edge technological process used to create microscopic spheres in which various substances can be effectively encapsulated. These incredibly clever transport spheres contain an outer phospholipid bilayer, similar to the body's natural cell membranes, which help to ferry in nutrients and release waste from the cells.
Liposomes have the unique ability to trap both water-soluble and fat-soluble nutrients, whilst maintaining a protective barrier around their biologically active ingredients. These distinctive properties give liposomes the advantage of increasing ingredient solubility, improving absorption and enhancing intracellular uptake. What's more, they have exceptional biocompatibility allowing targeted delivery of the nutrients to specific sites. Liposomes aren't hindered by the destructive elements of the digestive system nor do they activate the immune system; obstacles which are normally encountered by more traditional oral forms of supplements.
According to scientific opinion, there is no question that high-quality liposomes provide improved cellular and systemic absorption of nutrients, impacting systemic circulation in a way that could only normally be achieved by intravenous therapy. What's more, many studies have confirmed the significant benefits of using liposomal supplements compared to standard oral supplements.
The cutting-edge delivery system is what gives liposomes the WOW factor and why they have already been harnessed to transfer vaccines, medications, and even DNA to targeted cells. The good news is these incredible benefits have also been utilised by innovative health food manufacturers as a new form of liposomal nutritional supplements to help bring far better results. Imagine what an amazing difference LET could make to your anti-ageing supplements. Let's look at the key nutrients that should play a starting role in your daily beauty routine and why…
Beauty spotlight
Starting from the top, the face you present to the world is often what makes you feel good about yourself. Tired, sagging and wrinkled skin for some people means a fast track to low self-esteem and depression, especially for those who work in an industry that places a lot of importance on looks. Looking after your skin and supporting a firm, supple and radiant complexion isn't so hard if you make the most of nutrients that help nourish the skin cells from within.


Our top 3 skin nutrients
Vitamin C

B vitamins

Magnesium
1. Vitamin C
The key to toned, vibrant skin is to target the underlying skin cells that are responsible for generating collagen. You start to do this by including a good range of vitamin C rich fruit and vegetables in your diet such as:
Broccoli

Brussels sprouts
Bell peppers
Berries
Papaya
Kiwi
Citrus fruits
Vitamin C is notable for its important role in supporting skin health because of its contribution to normal collagen formation for the normal function of the skin. Minimising sun exposure is also essential for healthy skin. Too much time in the sun may accelerate the skin's natural ageing process to increase oxidative stress generated by harmful free radicals associated with UV exposure. Vitamin C works its magic here too because it helps to protect cells from oxidative stress.
2. B vitamins
The hallmarks of beauty are generally considered to be sparkling eyes and glowing wrinkle-free skin, physical attributes which are helped by B vitamins. Vitamin B2, B3 and biotin are water-soluble vitamins that you might not associate with skin health, but research shows that each of these important nutrients contributes to the maintenance of normal skin. What's more, vitamin B2 also has a hand supporting eye health because of its important contribution to the maintenance of normal vision. But what should you be eating to top up your vitamin B levels? Here's our handy guide for foods naturally rich in B vitamins:
Meat
Chicken
Fish
Eggs
Green leafy vegetables
Wholegrains
Beans
Nuts
Animal sources of the B vitamins are better absorbed than plant-based sources, so if you are a vegetarian or vegan you may want to add a nutritional supplement to your diet. Experts agree that the B vitamins often work better synergistically, which is why it's important to take them in the form of a B complex supplement, such as Altrient B, which contains the full range of B vitamins. These are complemented by other carefully chosen minerals and botanicals which themselves may also help to support healthy skin.
3. LET Magnesium
There's a lot of truth in the value of getting your beauty sleep. One of the obvious signs of fatigue is the appearance of your skin. A grey pallor and dark shadows under the eyes are facial clues which may indicate that you haven't been getting enough sleep. For days when your fatigue is getting the better of you, supplementing with magnesium might be helpful since this mineral has been shown to contribute to a reduction in tiredness and fatigue,
Achieving muscle relaxation is essential for promoting deep restful sleep and could significantly brighten up the appearance of your skin. Magnesium has been shown to contribute to muscle function, so it might be one way of easing your body into a peaceful slumber.
Which foods naturally contain magnesium? Here's our at-a-glance guide for magnesium foods to include in your daily diet:
Spinach
Seeds
Beans
Tuna
Mackerel
Quinoa
Figs
Prunes
Lentils
Kale
Brown rice
Bananas
Almonds
Avocados
If you find it hard to get off to sleep at night, then it might be worth investing in a quality magnesium supplement. A sachet of LET Altrient Magnesium before bedtime is easy to take and rapidly absorbed.
Fitness and health
Evidence from research is fairly unanimous when it comes to the health benefits of regular exercise. Studies suggest that getting up and moving every day supports every system in the body, helping you stay strong and flexible throughout all stages of life. But often a lack of energy may put the brakes on your motivation to get started, so it doesn't hurt to get a little helping hand.
In our opinion the dynamic duos that could really help to deliver a good dose of vitality, maximise your workouts and fix the fatigue is Acetyl L-carnitine and a B vitamin complex. Here's why…
Acetyl L-carnitine
Acetyl L-carnitine is derived from an amino acid and has many functions in the body but is probably best known amongst sports and fitness lovers who recognise the importance of fat as a fuel source. The body harnesses fat for energy when carbohydrates are less available, but in order to metabolise fat efficiently the cells are dependent on a range of micronutrients. Some of these nutrients act as cofactors for the biological pathways that transform fat into a fuel source and L-carnitine is one of these. L-carnitine is utilised by the body for the transport of long-chain fatty acids into the energy centres in cells called the mitochondria.
L-carnitine is made in the liver and kidneys and stored in several areas of the body including the muscles. Providing you're not a vegetarian or vegan you should get plenty of carnitine from meat, fish and poultry otherwise it's worth considering a nutritional supplement to support your diet.
Obtaining the optimal balance of nutrients to fuel the muscles during periods of intense exercise may also be challenging, at these times a supplement may be a useful addition to your diet. Acetyl L-carnitine is a firm favourite with keep fit enthusiasts because, compared to L-carnitine it is more easily absorbed in the gut and readily crosses the blood-brain barrier. These benefits are enhanced with a liposomal form such as Altrient Acetyl L-Carnitine.
B complex vitamins
B vitamins may help you to achieve your health goals in more ways than one. Each B vitamin has a unique and important function in the body and when it comes to fitness, they really excel. Vitamin B1, B2, B3, B5, B6, and B12 contribute to normal energy-yielding metabolism. What's more vitamin B2, B3, B5, B6 and B12 also contribute to the reduction of tiredness and fatigue. And, if you sometimes require a little push to get your head into exercise mode, biotin, folate, B1, B3, B6 and B12 are the B vitamins that contribute to normal psychological function. Just what you need if your motivation is waning.
Get the beauty WOW factor
So now you know which nutrients to rely upon to help fight the ravages of time, make sure that you include these anti-ageing nutrients in your diet but also top up with a daily liposomal nutritional supplement to give your beauty routine a WOW factor make-over.
Top-quality high-performance liposomal supplements are manufactured by LivOn Labs with the Altrient trademark.
Jacqueline Newson BSc (Hons) Nutritional Therapy
REFERENCES
Ahn H, Park JH. Liposomal delivery systems for intestinal lymphatic drug transport.

Biomater Res

. 2016 Nov 23; 20:36.
Calcagnotto A et al. Oral supplementation with liposomal glutathione elevates body stores of glutathione and markers of immune function. Eur J Clin Nutr . 2018 ; 72(1): 105–111.

Davis et al. Liposomal-encapsulated Ascorbic Acid: Influence on Vitamin C bioavailability and capacity to Protect against ischemia–reperfusion injury. Nutrition and Metabolic Insights 2016:9 25–30.

Elmagd MA. Benefits, need and importance of daily exercise. International Journal of Physical Education, Sports and Health 2016; 22. 22-27.

Kadry MO. Liposomal glutathione as a promising candidate for immunological rheumatoid arthritis therapy. Heliyon 2019; 5:e02162.

Science Direct. AcetylCarnitine.

https://www.sciencedirect.com/topics/neuroscience/acetylcarnitine

[Accessed 28.4.20]

Shade CW PhD.

Liposomes as Advanced Delivery Systems for Nutraceutical. Integr. Med. 2016: 15,1:3-26.