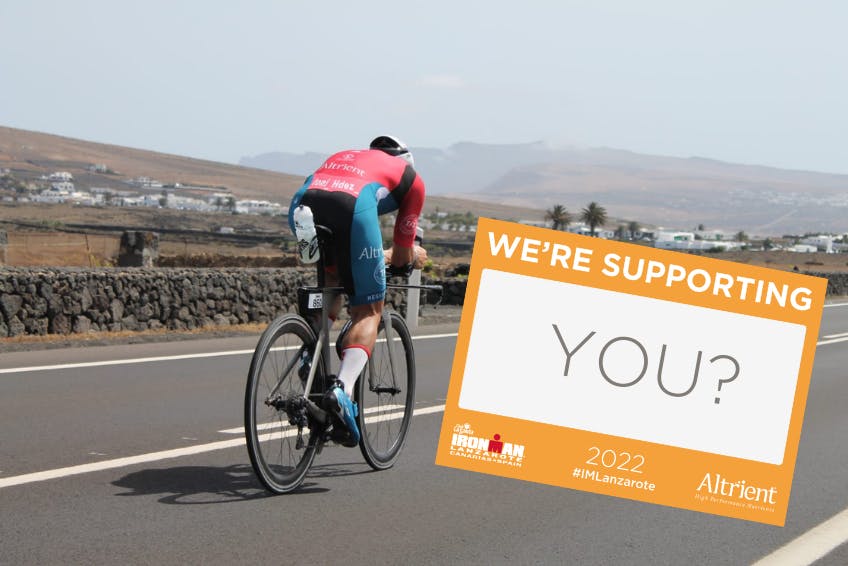 IRONMAN: Recover with Altrient and your chance to WIN sponsorship for Lanzarote 2022!
4675

Views
Posted on:
July 8th 2021
Updated on:
December 20th 2021
Abundance and Health the distributors of Altrient cutting-edge health supplements are running a COMPETITION to all Ironman Lanzarote participants. The prize is also SPONSORSHIP for IRONMAN Lanzarote 2022 for 1 lucky registrant, see details below! Skip to promotion
Recap of the Event - Ironman Lanzarote
Last weekend, the Altrient team were busy supporting this year's Ironman Lanzarote 2021. We want to take a moment to say huge congratulations to all the Ironmen and Ironwomen that took part in Ironman Lanzarote 2021 on Saturday. We hope you are recovering well with the treats and the nourishment that you deserve before your next challenge!
Recover With Altrient
After a massive high of competing in something like an Ironman, which is such a physical and mental challenge, you can naturally sometimes experience a bit of a low in terms of energy, mood and motivation. Do not worry, this is normal. Allow yourself time to recover, be kind to yourself, take time off training if you feel like you need it and most importantly nourish your body with good food and nutrients.
Altrient has long been a trusted supplement among the fitness industry for athletes supporting their ENERGY, PERFORMANCE & RECOVERY!
There is still 10% off your purchase when you buy from Abundance & Health. Just use the code IM10 at checkout.
Memories from Ironman Lanzarote 2021
Take a look at our highlights from the event in the video below and read on for our day by day account. Despite the smaller turn out this year due to the recent worldwide pandemic, we loved the fact we were able meeting all the athletes this year.
Day 1:
Terrie, Ana & Szilvi arrived for the first day of athletes arriving for registration. It was so great to meet all the athletes and groups that had come from all over the world. Some professional and some running for charity, Ana & Terrie met an incredible group called 'Contra la ELA', running to raise awareness and money for Amyotrophic Lateral Sclerosis.
"Lanzarote had been hit hard by the epidemic and the event was great for local businesses. Seeing everyone come together and supporting one another was so uplifting. Plus not only did I get to see my lovely colleagues again but met some truly inspirational athletes and participants."

-Terrie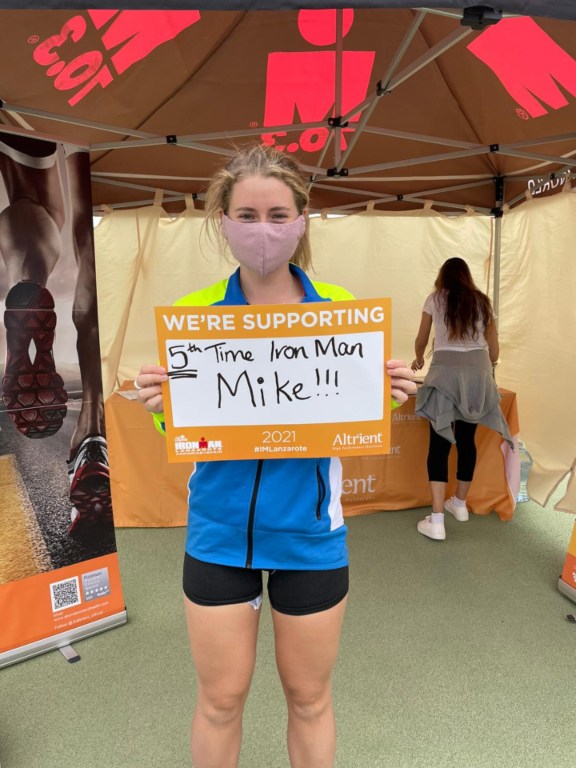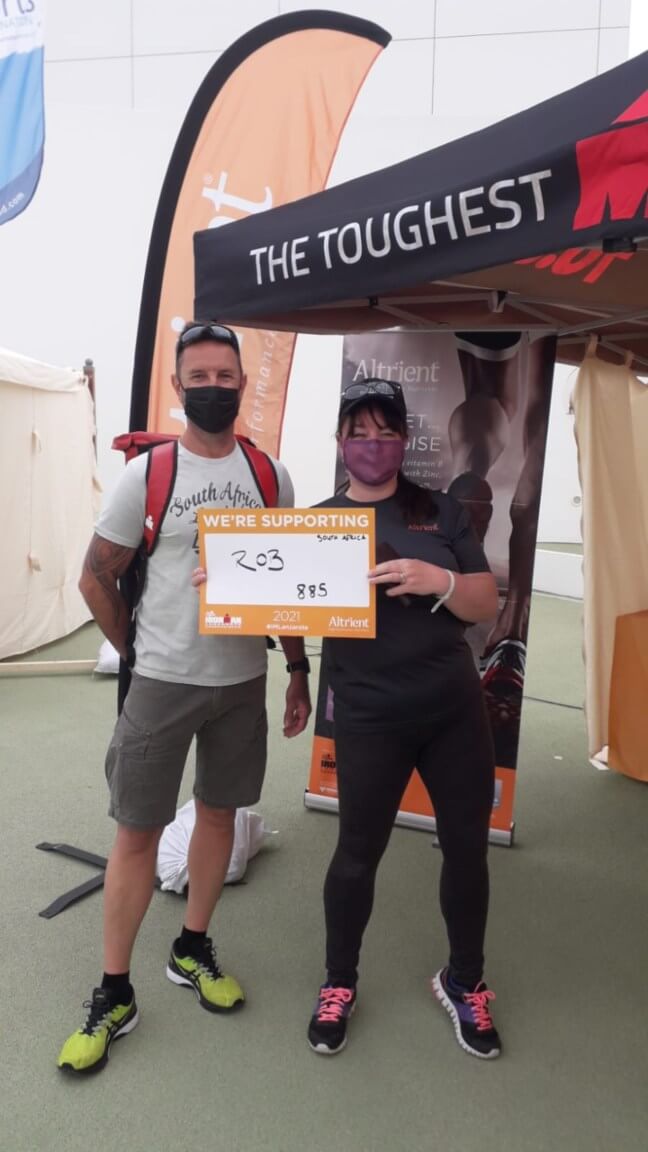 Day 2:
Carlotta & Francesca on the stand today, showing athletes how to take Altrient and Carlotta found the perfect Altrient van! Our Sponsee, Toni Hernandez, arrived in Lanzarote. Szilvi & summer went to meet him at the airport.
Francesca says:
"It is almost incredible, after what happened during the last year on a global level, to be here at this special event, meeting athletes from countries all over the world and at the same time enjoying the wonderful landscape of this island, where the wind always caresses the volcanoes and the ocean. I feel very lucky."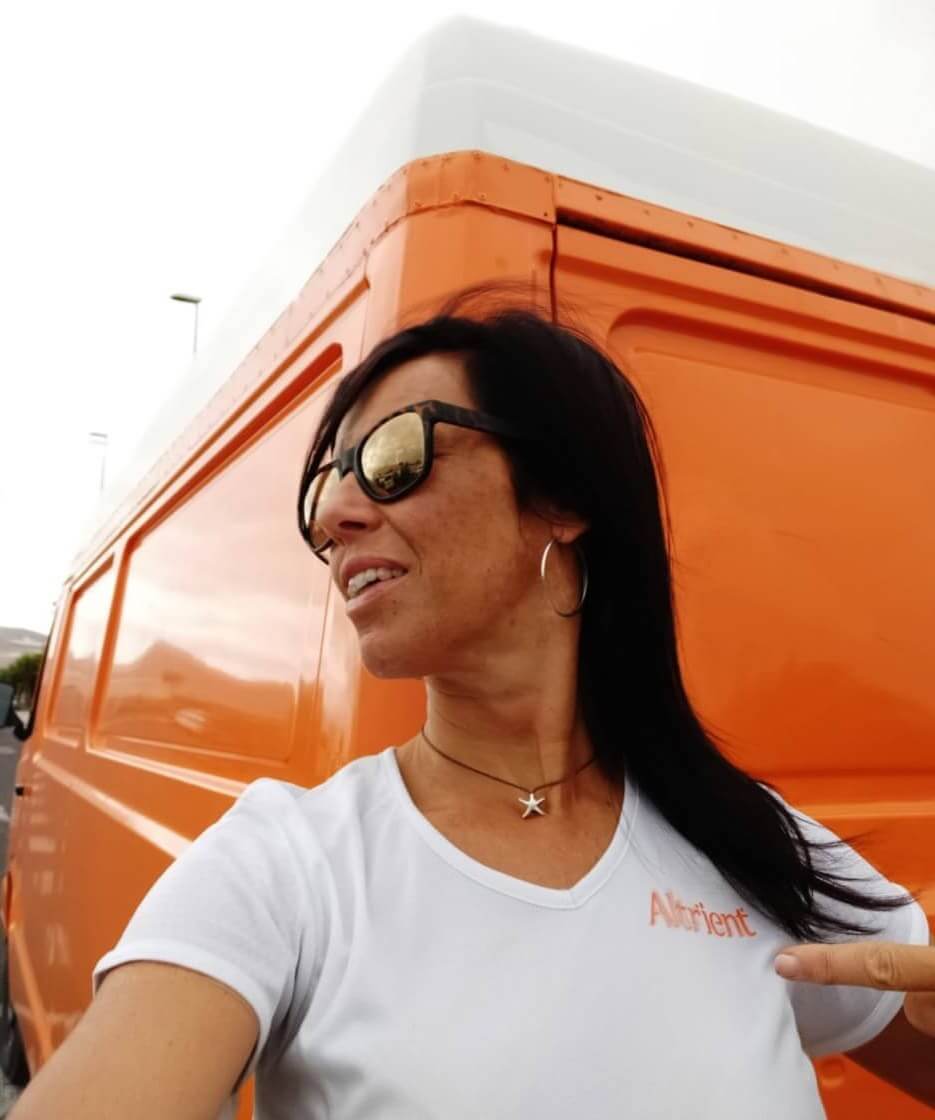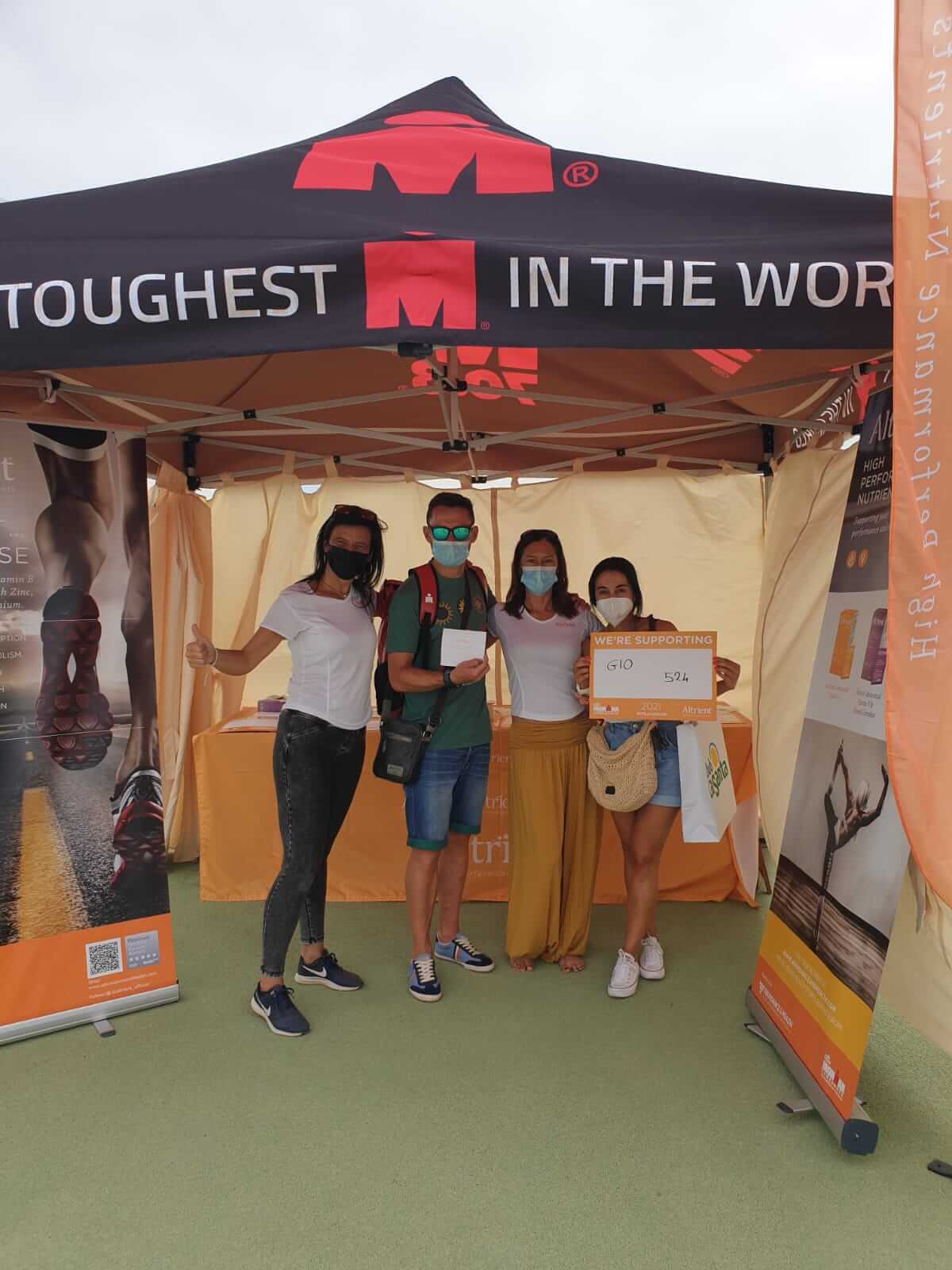 Day 3:
It's Szilvi and Summer's turn to greet the athletes today with our popular supporter signs. The rest of the team meet Toni for his registration and the athletes hed home for a good nights rest before early start tomorrow.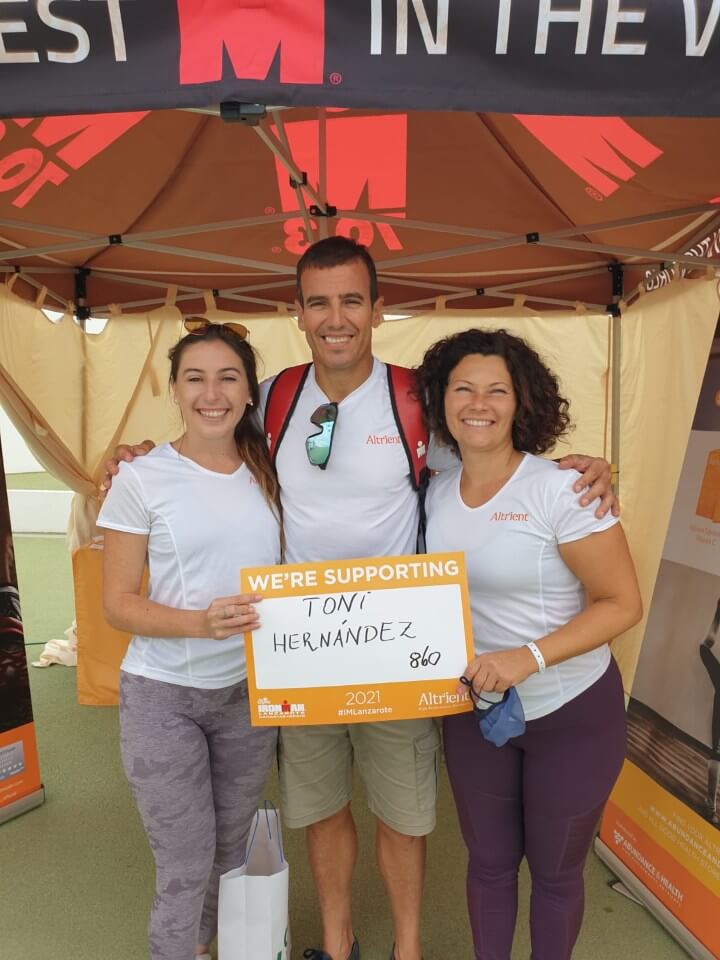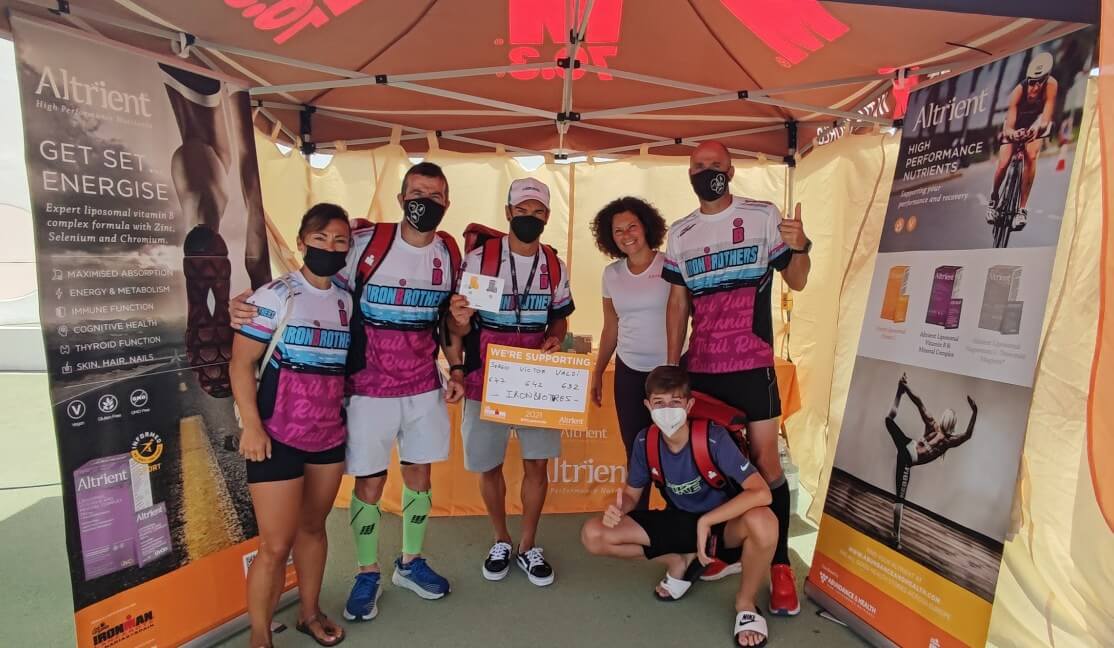 Race Day:

Although Ironman is already known as the toughest race in the world, this year, in Lanzarote, was even tougher with high winds, heat and high waves to test the athletes further.
At 7am, the race starts with the swim and for the rest of the day we follow the athletes we have met with the Ironman tracking app so that we can cheer them on.
Summer:
"I absolutely loved cheering all the athletes at the top of my lungs whilst they were on the cycle, We stood in the middle of nowhere and I could tell by some of the athletes smiles they needed that little extra scream to keep them going"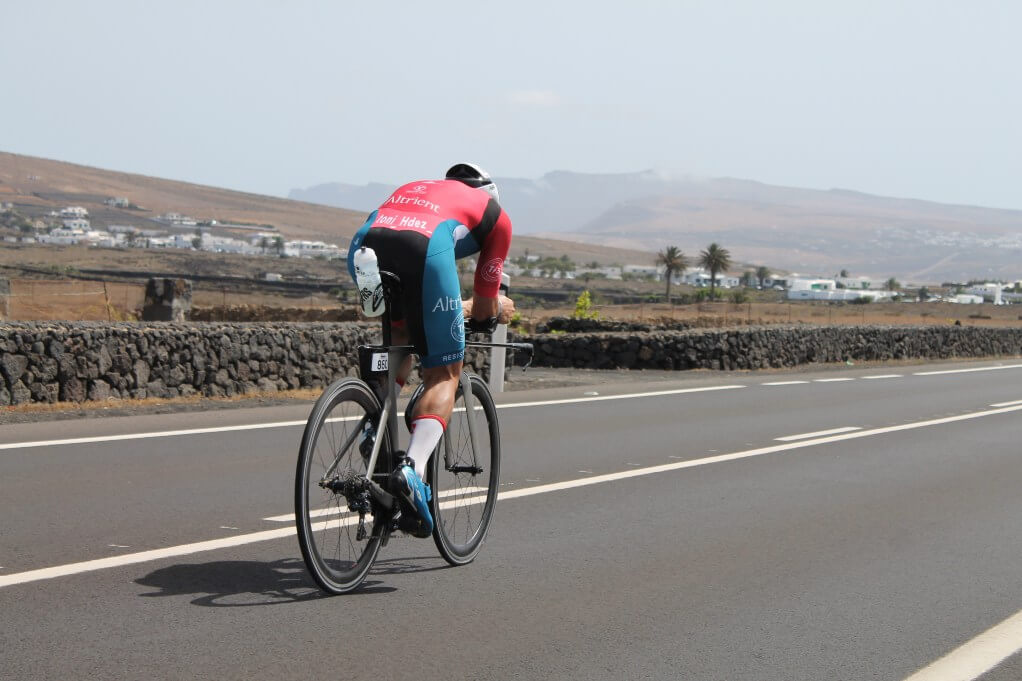 SPONSORSHIP COMPETITION - IRONMAN 2022
WIN WIN WIN!!!
If you plan to enter Ironman Lanzarote next year, you have the chance to WIN! Altrient are giving away 1 sponsorship for IRONMAN Lanzarote 2022!
All you have to do is follow Abundance & Health Instagram or like our Facebook page and check out our latest IRONMAN post to enter.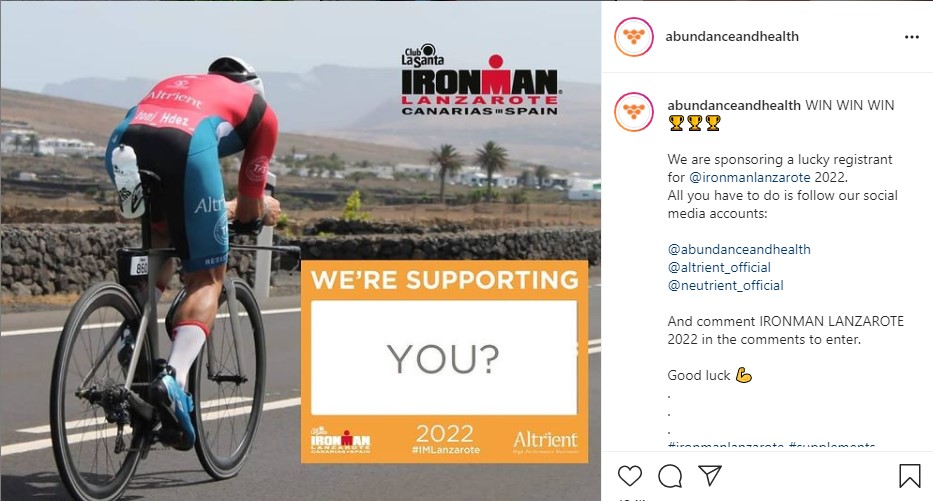 For those unfamiliar, the triathlon is the peak of endurance racing and something only the most serious athletes take on. It consists of a 3.8 km swim, 180.2 km bike ride followed by a 42.2km run (a full marathon). Ironman Lanzarote is the qualifying event for the Kona Ironman world championships.