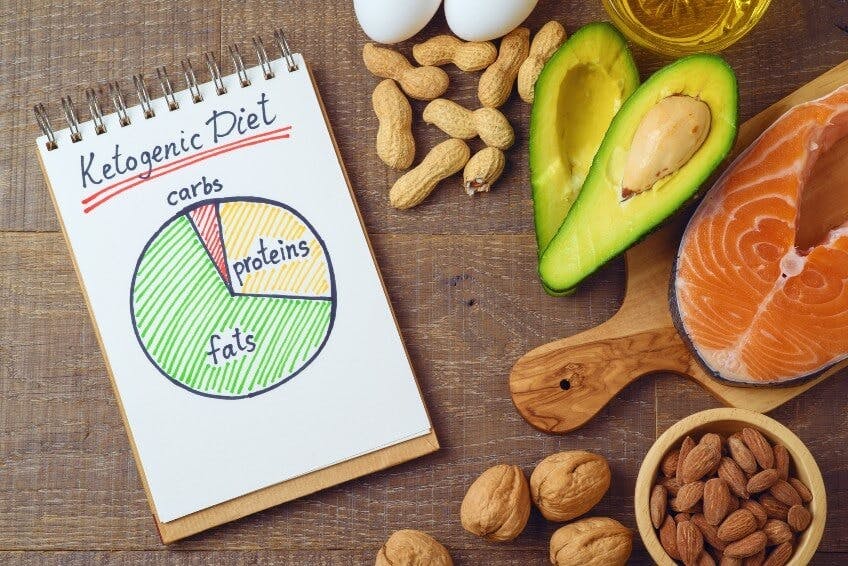 5 biggest mistakes to make on a keto diet
12900

Views
Posted on:
July 9th 2021
Updated on:
September 17th 2021
If you are new to ketosis, then watch out for these five easy mistakes as you get settled into a ketogenic lifestyle.
What exactly is a keto or LCHF diet?
The ultimate goal for a keto diet is to change your style of eating to consuming no more than 20-50g of carbs a day (that's 5% of you daily calories from carbs), boosting your fat intake to at least 75% of you daily calories and keeping your protein intake at 20% of your daily calories.
Five mistakes to make on a keto diet
This ratio of fats, carbs and proteins helps promote ketosis and keep you in the fat burning zone. Here are five common mistakes that could prevent you from initially making any progress…
1. Not enough omega-3
As a novice to a keto diet you may end up over-focusing your diet on foods high in saturated fats and forgetting to balance these out with foods that are naturally rich in omega-3. Whereas saturated fats help to fast track your body into the keto zone, omega-3 fats are super important for your nervous system, brain, heart and skin. Serving up a few portions of oily fish a week or making salad dressings using cold pressed organic flax or hemp oil is a great way to keep on top of your omega-3.
2. Too many calories
It's so refreshing to be following a diet that allows you to eat lots of high fat foods. But let's not get too carried away! Your mission is to lose weight and get in shape, right? Well to achieve this you still need to keep your calories at a level that encourages your body to release stored fat to top up your daily energy requirements. Most keto diets range from 1500 to 2000 calories a day depending on your body weight, height and activity levels plus your weight loss goals and your time frame.
3. Too much protein
Lots of people tend to ramp up the protein in the early stages of a keto diet by eating large portions of fish, meat, yoghurt, cheese and eggs at more than one meal across the day. The problem here is that your kidneys convert excess protein into glucose (sugar) by a process known as gluconeogenesis which is activated when sugar from carbs is unavailable. Remember, your keto goal is to follow a high fat, low carb, moderate protein diet rather than fall into the trap of a low carb, high protein moderate fat diet, as this could put a strain on your kidneys and prevent fat burning.
4. Not enough salt
You need to be aware that being in a state of ketosis (fat burning) your body produces more urine so you can easily become dehydrated. Early signs that you may not be hydrated include brain fog, feeling lightheaded, feeling thirsty, dry mouth, and feeling nauseous. Electrolytes found in sea salt and Himalayan salt help your body rehydrate and retain water. Add an extra pinch of these salts to your meals and make sure you drink at least 2 litres of water a day so that you can feel your best while being in ketosis.
5. Not enough sleep
Sleep is nature's best restorative remedy. Believe it or not your body is highly metabolically active while you sleep. This is when tissues get repaired, hormones get reset, spring cleaning takes place and digestion gets some rest. Good quality and quantity of sleep also relates to good levels of human growth hormone (HGH). This anti-ageing hormone is important for muscle tone, glowing and toned skin, reduced body fat and body conditioning. Time to grab yourself a new bedtime routine for improved beauty sleep and don't forget while you're sleeping, your body is fasting – good news for ketosis.
Get organised
Our final keto tip is to get organised before you start, with a bit of meal planning, recipe research and stocking up on go-to keto snacks you can hit the ground running and align your new keto lifestyle for success.
Why is Keto gaining so much popularity?
Everyone is buzzing about Ketogenic, Low Carb High Fat (LCHF) and Intermittent Fasting strategies (5:2, 16:8, Fast800, The 5C Reset). Why? Because unlike fad yo-yo diets these revolutionary diets can deliver fast, lasting results. They are the new normal for melting belly fat, reviving energy levels and shifting your brain back into the smart thinking zone.
If you're slow to the keto party, then here's five good reason to get you rethinking your daily carbs:
1. Effortless weight loss

2. Optimise fat burning

3. Feel fuller for longer

4. Get blood sugar savvy

5. Reset portion control
Keto friendly fats
Don't go cutting back on carbs and fats – this will only leave you tired and frustrated. Fats are incredibly keto friendly, so it's vitally important to greatly increase foods high in the types of fats that fuel ketogenics.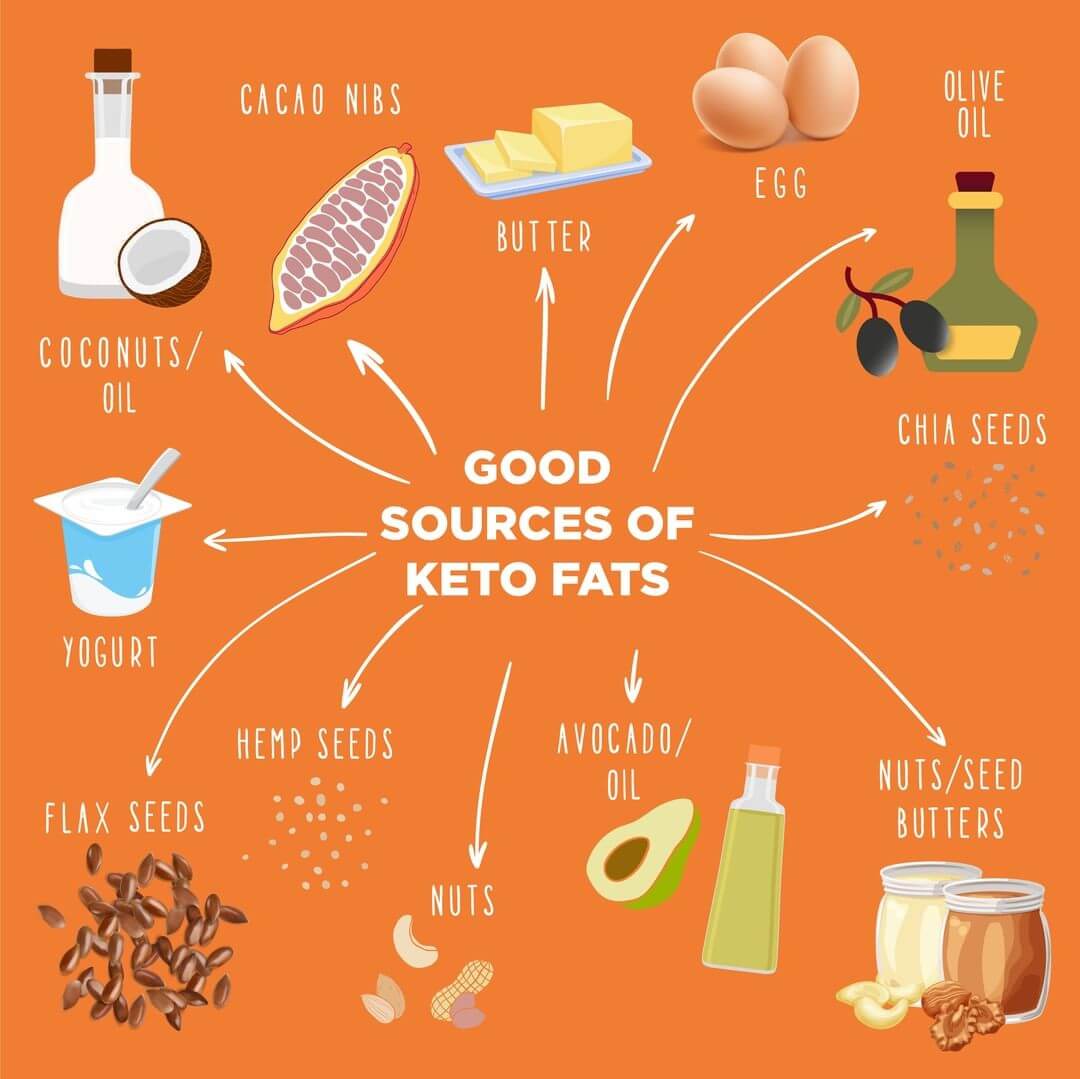 MCTs - the ultimate keto fuel!
Whereas eating sugar creates insulin spikes, weight gain, cravings, foggy thinking and a roller coaster ride of mood and energy highs and lows. MCT's provide a source of keto fuel that helps you feel fuller for longer, supports weight management strategies and cleverly helps keep you in the smart thinking zone.
Common keto challenges
All diets have their pitfalls and although keto diets are extremely easy to follow, they still have some common challenges in the first few weeks as your body gets used to the shift from carbs to fats.
Energy and mood dips
Morning hunger pangs
Sluggish bowel
Afternoon cravings
Bad breath
3 Step's to Keto Success
By getting the right nutrition support in place you become equipped to beat these common challenges and prevent them from sabotaging your progress, keeping your motivation intact. Here's how:
Morning Keto Brew

– add a scoop of Butterfat Keto into your morning coffee or tea to sidestep kick morning hunger pangs and easily make it through to brunch without thinking about food. Packed full of C8 MCT oil, which get rapidly absorbed and readily converted into ketones to fuel brain and body cells.

Afternoon Protein Boost

–add a scoop of Advanced Collagen to your afternoon tea, coffee or smoothie for a quality dose of hydrolysed collagen peptides (proteins)to help offset energy slumps, curb cravings and distract you from afternoon snacking.

Gut-Friendly TLC

– a sluggish bowel and unsettled gut could give rise to discomfort, bad breath and headaches. Neutrient have cleverly formulated Butterfat Keto and Advanced Collagen with two resistant heat-stable microbiome spores which remain active in hot drinks, providing an extra serving of gut friendly TLC with every sip.