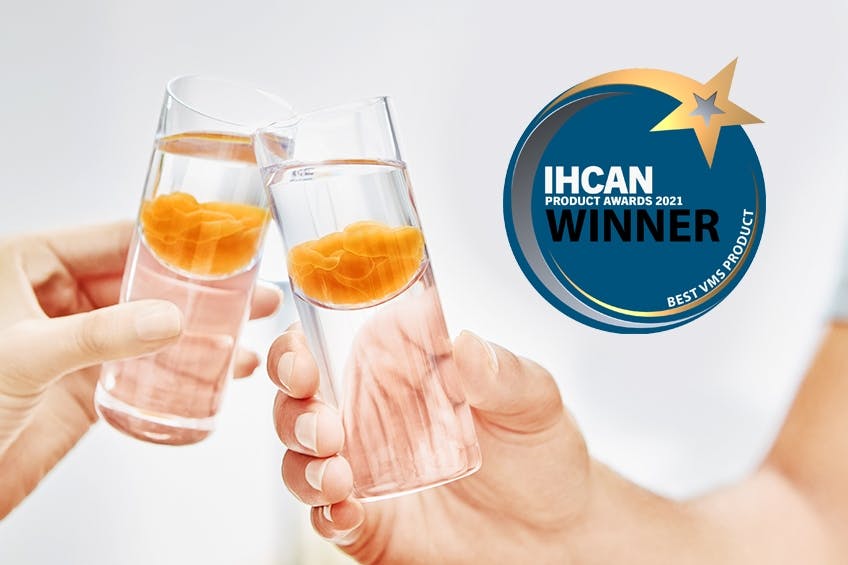 IHCAN win!
3712

Views
Posted on:
March 17th 2022
Updated on:
March 17th 2022
Altrient win Gold for Best VMS product in the IHCAN product awards
Altrient are delighted to announce that they have won Gold for Best VMS Product (Vitamin Mineral and Supplements) for their Altrient C product, in the prestigious IHCAN product awards.
Since it's inception in 2002, Integrative Healthcare & Applied Nutrition magazine has kept professional practitioners and HCPs informed of cutting edge wellness technologies and the best of the health industry, with the annual awards cherry-picking the best of the best.
Another accolade for the already award-winning brand, this achievement carries extra gravitas as it is voted for by practitioners themselves who proudly vouch for Altrient's proven clinical efficacy and results.
THE ALTRIENT DIFFERENCE: LIPOSOMAL TECHNOLOGY THAT WORKS
Many conventional supplement delivery systems such as pills, capsules, powders - and some nutrients contained in our food - are not easily absorbed or stored by the body. This is especially true for water soluble vitamins such as vitamin C and B vitamins. Altrient's ground breaking patented process ensures that nutrients are able to pass through the digestive system intact - this innovative method for nutrient delivery? Liposomal technology. Liposomal membranes are similar to the membrane of the human cell, with a double protective layer. This protects the nutrients from the harsh acids in the stomach to ensure safe delivery to the small intestine and quick absorption directly into the blood stream so that the nutrient can be delivered where it's needed most - into our cells.
EXCEPTIONAL FORMULAS, TESTING & INGREDIENTS
When it comes to supplementation, Altrient doesn't believe in compromising on quality and guarantees only the best, using cutting-edge ingredients combined with patented processes. Made in the USA, and complying with the highest possible health, safety and quality standards, each product undergoes 24 months in research and development.