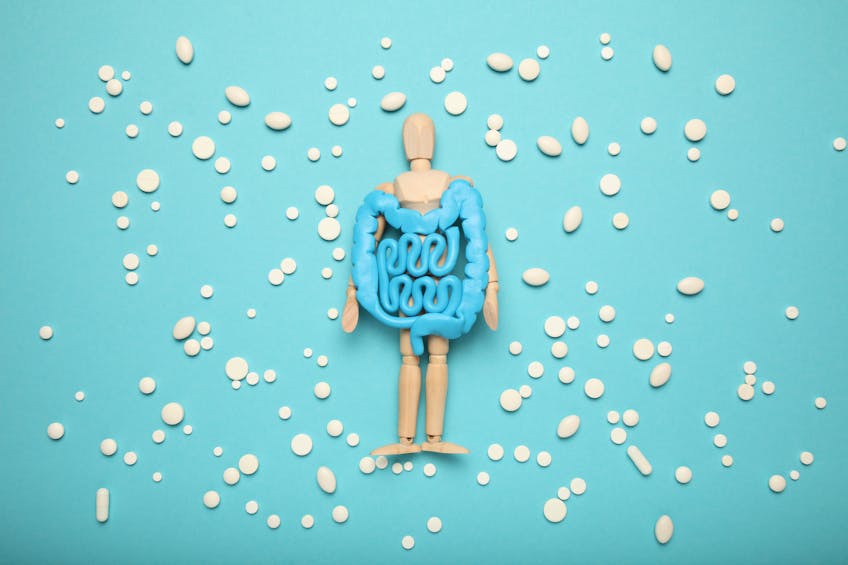 WHAT ARE THE BENEFITS OF TAKING PROBIOTICS?
1783

Views
Posted on:
April 13th 2023
Updated on:
April 13th 2023
We've all become programmed into thinking we should be irradicating microbes to protect against infections and keep our home and working environments safe, clean and sterile.
However, not all bugs are bad bugs. One surprising scientific fact is that the body is made up of less than 1% human DNA. The rest is a rich plethora of bacteria, fungi, viruses and protozoa! These organisms co-exist peacefully within our bodies and some of these microbes even contribute to our health and wellbeing. Problems only tend to occur when the delicate balance between beneficial versus pathogenic microbes is disturbed.
Microbes flourish in warm moist environments, so the mouth, gut, lungs and genitals provide ideal living conditions. The use of medications, poor nutrition, stress and age can shift the balance in favour of pathogenic bacteria, fungi and other microbes, leading to inflammation and disease.
Evidence supports the benefits of probiotics as an antidote to this dilemma and probiotics work hand in hand with prebiotics. So, the ideal multi-strain probiotic formula should also contain prebiotics which provide food to help the probiotics settle into the gut microbiome.
THE DIFFERENCE BETWEEN PROBIOTICS AND PREBIOTICS
Most people are familiar with probiotics but are not always sure about the difference between probiotics and prebiotics. It's pretty straightforward, one is the actual bacteria and the other is a soluble fibre.
P

robiotics

introduce beneficial bacteria into the gut, so probiotics are a dose of the good guys. Examples are lactobacilli and bifidobacteria.
Prebiotics

are special types of plant fibres which your body can't digest that travel through to your gut where they act as a food source to stimulate the growth and activity of health-promoting bacteria already living in the gut. Examples are FOS and inulin.
FOODS THAT CONTAIN PROBIOTICS AND PREBIOTICS
There are a number of ways to introduce probiotics and prebiotics into your daily diet. Naturally fermented foods contain probiotics so adding natural live yoghurt, natural cottage cheese, kimchi, kombucha, sauerkraut, miso, tempeh and kefir to your shopping list is a good place to start.
Prebiotics are found in foods rich in soluble fibre and these include asparagus, leeks, onions, garlic, chicory, bananas, barely, oats, apples, flaxseeds, beans and lentils. Introduce small portions first and slowly build to larger portions to help you gut get used to this added source of fibre.
THE

BENEFITS OF PROBIOTICS
Probiotics are no longer exclusively recommended for gut health, many additional health gains can be attributed to the complex activities of the good bacteria in your gut. The benefits of probiotics don't just apply to gut symptoms like bloating and constipation, it's now shown that there are advantages linked to body weight, female health, immune responses and brain function.