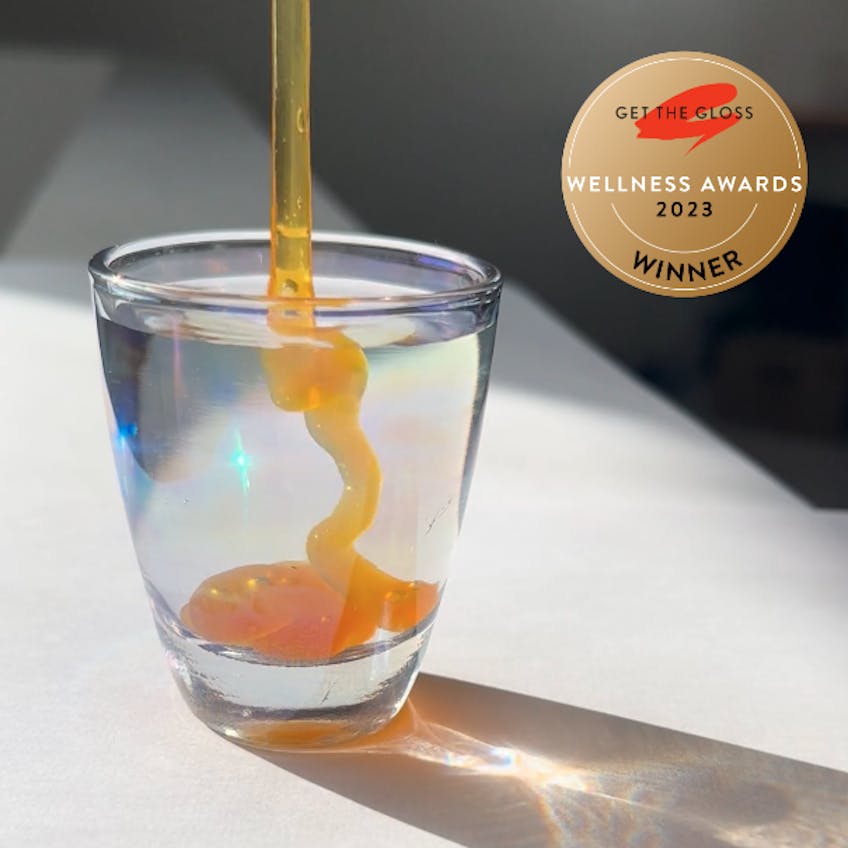 Altrient C wins 'Best Skin Supplement'!
2179

Views
Posted on:
April 28th 2023
Updated on:
June 22nd 2023
Altrient C took home Gold in the Get the Gloss Wellness Awards 2023 in the category 'Best Skin Supplement'!
"Altrient is a hero supplement for both skin and all-round health. When people hear vitamin C, they often think about the immune system, but actually, Altrient's studies have shown significant improvements in skin health from taking just one sachet a day," says judge Dr Sophie Shotter.
This award was judged by a panel of expert judges across 31 categories, and after rigorous testing, the editors and judges from the fields of medicine, aesthetics, nutrition, dentistry, fitness and many more, narrowed down entries to finalists and then judged on the Gold, Silver and Bronze awards for each category.
Vitamin C for Skin
As discussed by Nadine Baggott in the recent ITV This Morning segment featuring Altrient C, both topical and oral vitamin C is renowned for its effect on skin health due to its importance in collagen production and regeneration.
Collagen is the most abundant protein in the human body and is responsible for our connective tissue health, strengthening the dermis layer of the skin and preventing joint and bone pain. Elastin is a protein which is found in our connective tissues as well as the lungs, aorta and skin. It is the protein that allows our skin to stretch and return to its original shape.
Vitamin C is an essential cofactor for the two enzymes which are required for collagen production. Vitamin C is required for skin cell function absolutely essential for two key enzymes involved with collagen synthesis and repair, with many skin experts suggesting that the deterioration of collagen and elastic fibres is the major contributory factor for wrinkle formation
Noticeable skin ageing occurs with the menopause since collagen loss happens due to oestrogen deficiency caused by the menopause.
Why is Altrient C loved by the experts?
Altrient are committed to ensuring the best quality and in 2014, Altrient C was put to the test by Princeton Consumer Research UK in a double-blind placebo trial. The results were truly glowing! The study demonstrated that taking 1 sachet a day for 3 months can increase skin elasticity by 35%, and 3 sachets per day for 3 months can increase skin elasticity by 61%.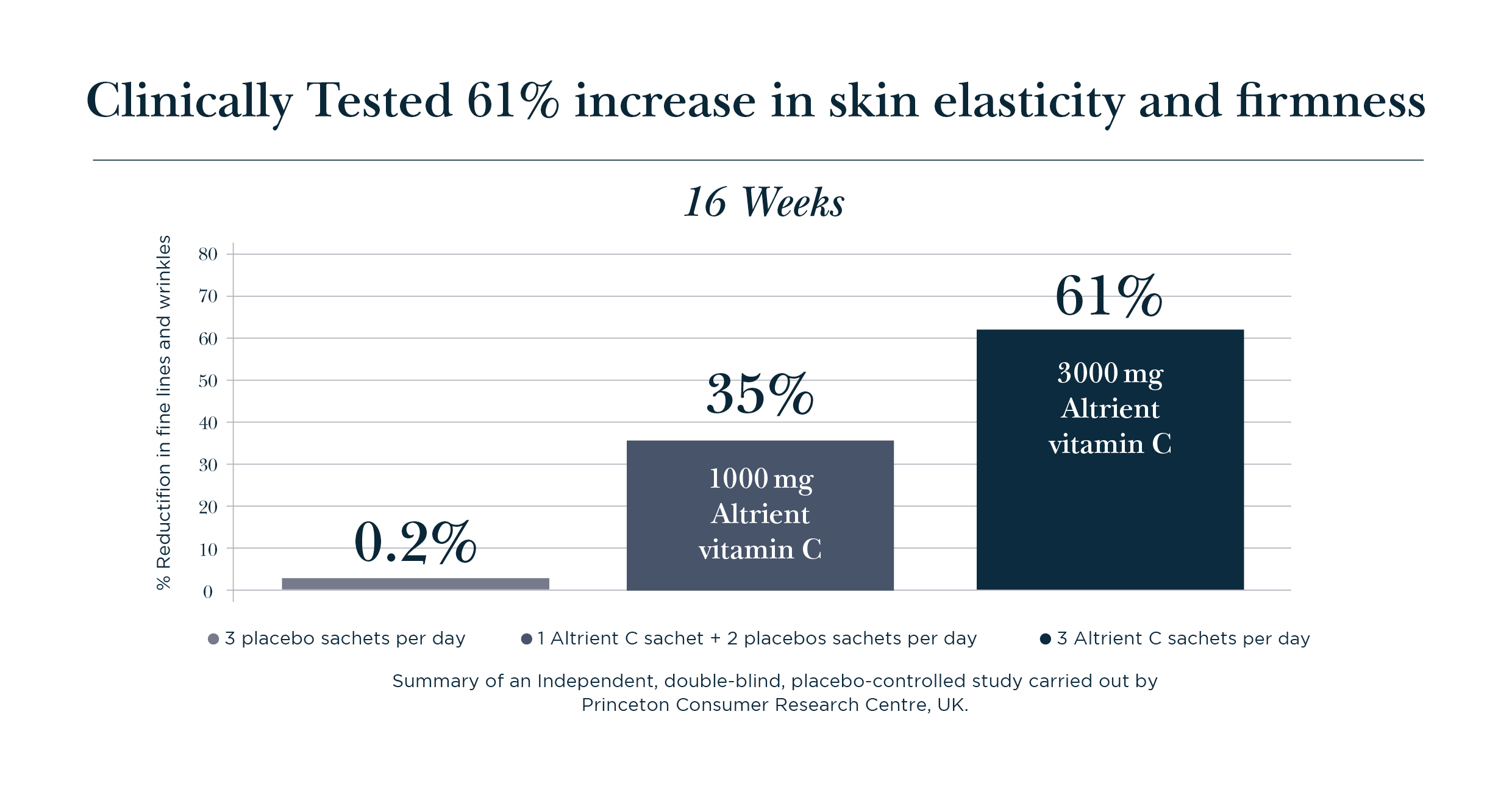 These results demonstrate the importance of vitamin C for skin health and how it can support a glowing complexion.
Altrient were delighted to win the Get the Gloss Wellness Award for Best Skin Supplement. To find out more about how Altrient can help your skin, take the Skin Personality Test now to receive your recommended protocol and lifestyle tips.