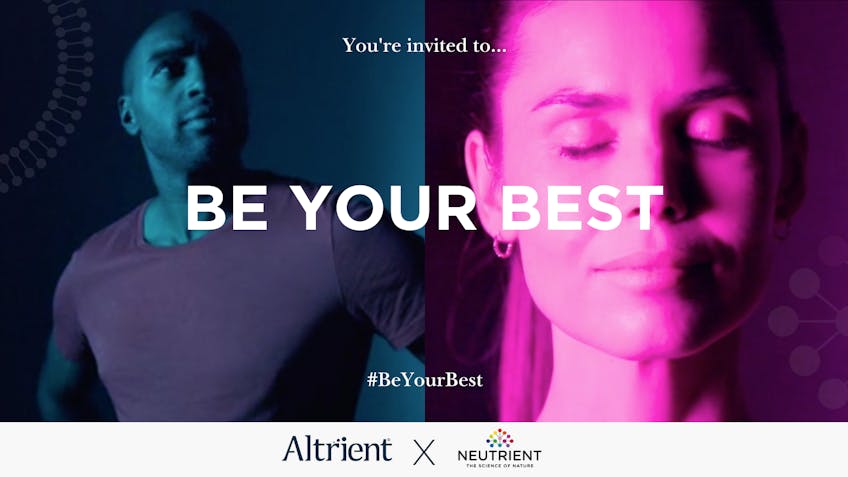 Are you ready to #BeYourBest?
674

Views
Posted on:
June 22nd 2023
Updated on:
June 22nd 2023
Join Altrient and Neutrient to #BeYourBest!
We're thrilled to announce the launch of our exciting new campaign, #BeYourBest, a collaboration between Altrient and Neutrient!
Our mission is simple yet powerful: to inspire and empower people to reach their full potential in performance, movement, activity, and overall health. Through a series of captivating content, insightful interviews, and engaging activities, we aim to equip you with valuable tips and tricks from athletes, sports experts, and specialists, helping you be your best in everything you do!
As part of our campaign, we have a host of exciting activities lined up just for you. Get ready for Instagram reels that showcase quick tips and techniques, live Q&A sessions where you can interact directly with the experts, and engaging workshops that offer hands-on guidance to elevate your performance. Stay tuned for updates on our Instagram accounts (@altrient_official and @neutrient_official) and be sure to follow both to make sure you don't miss out on any of the exciting activities to come!
We're incredibly fortunate to partner with an exceptional lineup of athletes, experts, and specialists in the areas of sport, movement and performance who will be sharing their stories, allowing us to tap into their expertise. Gain invaluable insights from these incredible individuals who have excelled in their respective fields, drawing from their experiences to help you surpass your limits and break new ground.
Get ready to be inspired, motivated, and equipped with the tools you need to unlock your full potential. Join us to #BeYourBest'. Follow @altrient_official and @neutrient_official on Instagram and stay tuned for the exciting activities that await.