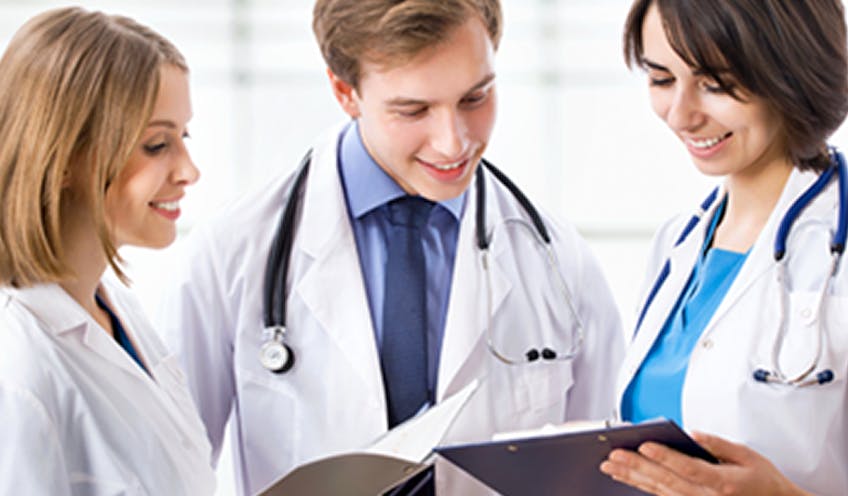 Clinical Trial Proves Research Shows Altrient C Makes Skin 33% Firmer
26122

Views
Posted on:
February 16th 2014
Updated on:
December 15th 2021
Altrient C significantly improves skins elasticity in just 4 weeks.
Abundance and Health, today announces positive results of a 4-week clinical trial investigating the anti-ageing skin firming properties of their lead product Altrient® C, the world's first liposomal vitamin C gel sachets.
The results of the trial demonstrated that participants taking Altrient C had significantly improved their skin elasticity over the 4-week period of the clinical trial, compared to those taking the placebo. Participants using Altrient C had improved skin firmness and elasticity by 32.7% over the same period. After just 14 days, skin firmness and elasticity had already improved by 15.1% (over 1% a day on average). The trial tested the general skin firming properties of Altrient® C, rather than just those parts of the body that lotions are commonly applied to. 100% of participants reported that they would switch to Altrient C in favour of their current anti-ageing skincare product.
"Skin elasticity is a critical part of the visual ageing process, and thousands of years of research has so far provided limited results. This research has demonstrated a clear link between the skin ageing process and vitamin C via dietary supplements", said Jonathan Orchard, Director, Abundance and Health. "However, up to 85% of the vitamin C contained in tablets and powders is destroyed in the digestive system. Altrient C vitamin C is encased in a tiny bubble of protective fatty acids. This safeguards the vitamin through the harsh digestive system and the body's absorption barriers, into the bloodstream, where it is transported through the body. This is a unique vitamin C delivery mechanism, ensuring maximum benefits. This research has shown that skin elasticity is considerably improved by this unique delivery system, ensuring that up to 98% of the vitamin C is absorbed straight into the bloodstream, reaching cells in the most effective way."
The placebo-controlled trial was conducted by Aspen Clinical Research, the clinical and cosmetic industry researchers. The trial involved 60 participants with non-firm ageing skin aged between 31 and 65+. 50% took 3 sachets of Altrient C a day for 4 weeks and 50% taking a placebo. Participants' skin firmness and elasticity were measured at three points in the trial by Cutometer MPA 580, the Courage + Khazaka electronic GmbH elasticity measurement device.
After 4 weeks, 100% of participants who consumed Altrient C reported an overall improvement in the skin. 50% noticed greater hydration. 43% thought they looked younger. 33% thought their skin appeared more nourished. 100% would change their current anti-ageing routine by not just adding Altrient C to their skin regime, but replacing all products they currently use with Altrient C.
Abundance and Health plan to run a second clinical trial for a longer period, in order to measure a peak in the skins improvement. The second trial will determine how long improvements in skin elasticity will continue, as well as how much additional improvement can be measured.
"Skin ageing is a complex process involving genetic, hormonal and environmental factors" said Dr Sanjay Rajpara, dermatologist and cosmetic skin doctor. "Formation of free oxygen radicals is widely accepted as a pivotal mechanism leading to skin ageing. The production of free radicals increases with ageing. Vitamin C is an important part of the body's antioxidative defence mechanism. Although there are some studies showing this benefit in vitro, there are not many showing direct effects of vitamin C in humans. This is a good quality study showing an improvement in skin elasticity in the human skin over a period of 4 weeks. This product has a potential to become one of the first line products for anti-ageing."
"At Aspen Clinical Research, a leading expert in claim substantiation, we test thousands of products every year. We conducted a 4-week trial based upon industry standard techniques to assess the skin firming capabilities of an ingested dietary supplement, Altrient C" said Danny McCamlie, Lead Clinical Scientist and Principal Investigator at Aspen Clinical. "We found that Altrient C caused an increase in skin firmness and skin elasticity under Cutometery assessments. With an increase of 15.1% and 32.7% in skin firmness, following 2 and 4 weeks respectively, Altrient C achieved results that, in our experience, some topically applied creams fail to achieve following 8 weeks of use."
There were some results in addition to skin firmness. Of those taking Altrient C suffering from colds and flu, 36% recovered in 1-2 days, and 64% recovered in 3-4 days. This was in comparison to the placebo respondents where 82% took 5-6 days to recover. In addition, all of the subjects consuming Altrient C also reported a significant increase in their energy levels.
Additional Information on Liposomal Vitamin C for anti-ageing
Vitamin C is an extremely powerful antioxidant, playing a vital role in the production of collagen, the protein that gives skin its elasticity. As the ageing process continues, collagen breaks down and wrinkles begin to appear, and skin eventually sags. If vitamin C levels are maintained, the body will always be able to produce the necessary levels of collagen, keeping fine lines and wrinkles at bay.
Altrient C: The New Generation of Vitamin C
Altrient C's unique liposomal delivery system ensures that up to 98% of the vitamin C is absorbed straight into the bloodstream, reaching the body's cells in the most effective way. The product can be added to beverages, or taken directly with water.