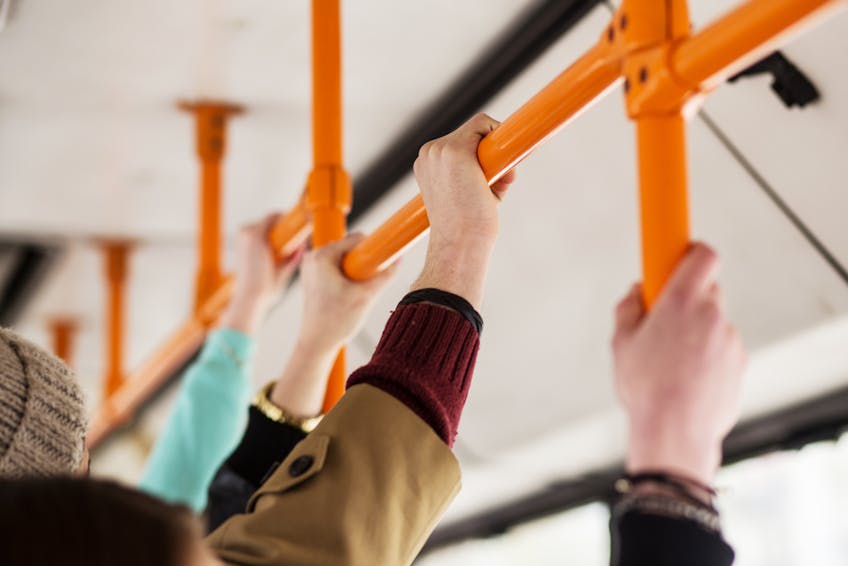 Liposomal Vitamin C – How to ward off a cold whilst commuting
23712

Views
Posted on:
November 2nd 2016
Updated on:
July 12th 2022
Liposomal vitamin C could be the exact product you've been looking for if you're wary of all those sneezing people on your regular commute to work!
As we head into the cold, cough and flu season many of us are exploring ways to strengthen our immune system. But if you are one of the millions that play sardines every day on a packed commuter bus, train or plane then you are much more vulnerable to catching an infection.
Discover how a new form of liposomal vitamin C called Altrient C and a magical silver spritz can help improve your protection and be your saving grace this winter.
Frosty mornings
You leave home early in the morning wrapped up in several layers to protect you from the cold, damp morning air. A brisk walk to the station and then you stand in your spot on the platform waiting for your train to arrive thinking that this might be the morning you actually get a seat. As the train rolls in, tension mounts, people start to close in around you and the race to the door begins.
As usual, the train is packed and you're left standing in the aisle only to be shuffled further into the train with each stop as more people pile on. The train starts to get warmer, you start to feel hot and peel off a few layers, you can't help but become aware of the coughs, sniffs and sneezes around you and as the space between you and your fellow passengers becomes more intimate, wafts of bad bread and body odour make you wish your journey would be over sooner rather than later.
You start to wonder just how many bacteria and viruses there are being breathed and spluttered into the communal air around you and you ask yourself how long it will be until your commute gets the better of your immune system…
How infection is transferred
One of the most common ways to pick up an infection is from a contaminated surface. Train handle bars, door knobs, taps, a work file, an office phone or even a mug from the communal kitchen. All these surfaces or objects are frequently touched by other people who may have coughed into their hand or touched their nose before touching these surfaces.
With this in mind, it's plain to see how easy it is for bacteria and viruses that cause so many of our winter infections to sweep through the office leaving a trail of 'sick days' as they go. Becoming short-staffed notches up your team's stress levels, creating an unhappy working environment adding to the gloom and doom of winter.
A+ protection with liposomal vitamin C
If you are looking for an all-around star supplement that can pack a serious punch when it comes to immune support then its vitamin C you should turn your attention towards.
Altrient C contains a new form of liposomal vitamin C which is gathering popularity in the natural health community due to its effective immune support helping boost your protection against bacteria and viruses being circulated in the air you breathe or lurking on the surfaces you touch regularly.
Altrient C works by stimulating special immune cells that destroy and remove harmful microbes, such as bacteria and viruses, from the blood and it also sends a message to recruit immune cells into an area of infection and helps to increase the number of immune cells building up strong immune protection.
Shake off stress
During times of stress, our adrenal glands use up vast amounts of vitamin C while churning out the stress hormones adrenalin and cortisol. Unfortunately, vitamin C is unable to be stored in the body so during times of stress you have an increased dietary requirement for this vitamin; otherwise, your vitamin C levels fall short, your immune system suffers and stress can start to get the better of you.
However, foods rich in vitamin C are harder to come by during the winter months so supplementing with vitamin C becomes a real priority.
The science of nutritional supplements has been evolving fast and the new form of liposomal vitamin C is known to get absorbed at a much faster rate and achieve a speedier delivery to cells in need, like adrenal and immune cells.
Altrient liposomal vitamin C comes in handy sachets that you can keep at work and just 1-3 sachets a day helps to support immune function, improve your protection against infections and support your stress response helping you to sail through this winter!
The longer you wait to take action, the harder it could be to get on top of a full-blown infection.