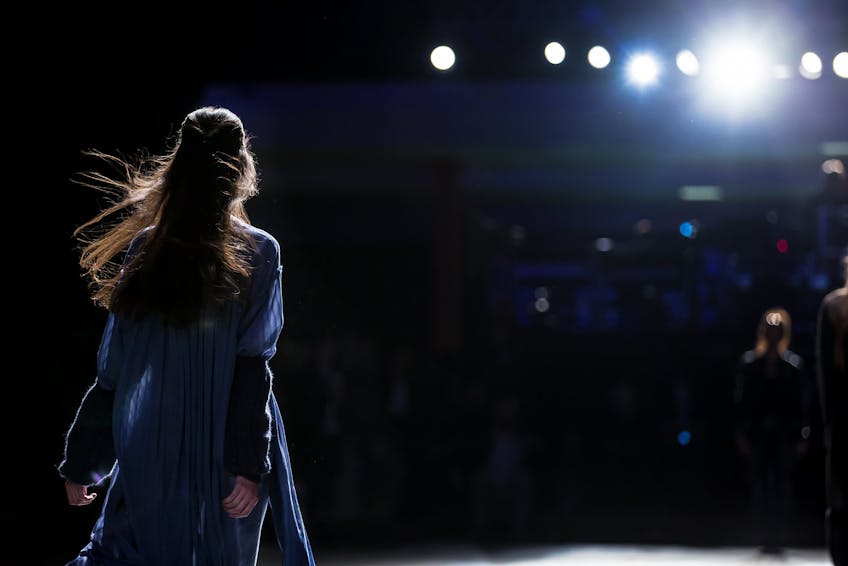 Fashion Week Mania! Liposomal vitamin C
26585

Views
Posted on:
January 25th 2017
Updated on:
July 12th 2022
Liposomal vitamin C is the best kept energy secret used by Fashion Week devotees.
Actress and model Suki Waterhouse says, "I need to be healthy for Fashion Week. The best thing I have ever come across for my immune system is the Vitamin C sachets from Altrient. They taste like goat poo, but absolutely rule"
Whether you're a model, a retail worker, a dancer or you just like to stride about town searching out the latest fashion 'must haves', being on your feet all day can leaving you feeling like you've pulled the plug on your energy reserves.
Strut your stuff
If there's one thing that robs your body of energy – it's stress!
Having a busy schedule, burning the candle at both ends and not leaving enough time for eating proper meals can leave you running on adrenalin. After a while your adrenal glands, which produce adrenalin and the hormone cortisol to keep you propped up, can become tired and tetchy and so can your mood!
The problem is embedded by the fact that your body can't store vitamin C as it is water soluble. Since the adrenal glands use it by the bucket load to keep your stress hormones on full throttle, it's very easy to quickly become deficient.
There's also a double whammy as vitamin C is vital for the immune system meaning that catching an infection becomes highly probable as your body starts to get run down.
Energy and vitality reboot
Supplementing with liposomal forms of vitamin C can certainly help to fast track you out of the stress response and provide the immune system with added support. As the adrenal glands become rejuvenated energy reserves get topped up and a sense of vitality is restored.
Cutting down on sugar, caffeine and alcohol also helps to liven up your energy systems. Eating foods rich in complex carbohydrates (think oats for breakfast) helps to nourish your adrenal glands, balance blood sugar and reboot energy levels.
Catwalk legs
Working in an industry that demands that you be on your feet or stand to attention all day long puts a heavy strain on your legs. Tell-tale signs of this physical burden can include aches, pains, varicose veins and thread veins.
Vitamin C provides a dual supportive role here since it acts as a powerful antioxidant calming down the inflammatory process, allowing healing to take place, soothing tired and painful feet and legs.
One step ahead
You need to be super careful about the type of vitamin C you buy. Opting for a cheaper pill or capsule ascorbic acid form of vitamin C isn't necessarily the smartest form of vitamin C to invest in as absorption rates are so low.
Choosing a high quality liposomal vitamin C means that you will absorb far more as this technology enables nutrients to withstand the digestive process, crossing into the blood stream efficiently and getting escorted to cells in need quickly and easily. Just what the body needs when recovering from stress!
Altrient C has been found to integrate into body cells at a much faster and more effective rate, keeping your body one step ahead.
So, if you want to feel like an A-list celebrity model during fashion week, then Altrient C is definitely your energy secret weapon!
Susie Perry Debice
BSc Hons, Dip ION Food Scientist and Nutritional Therapist