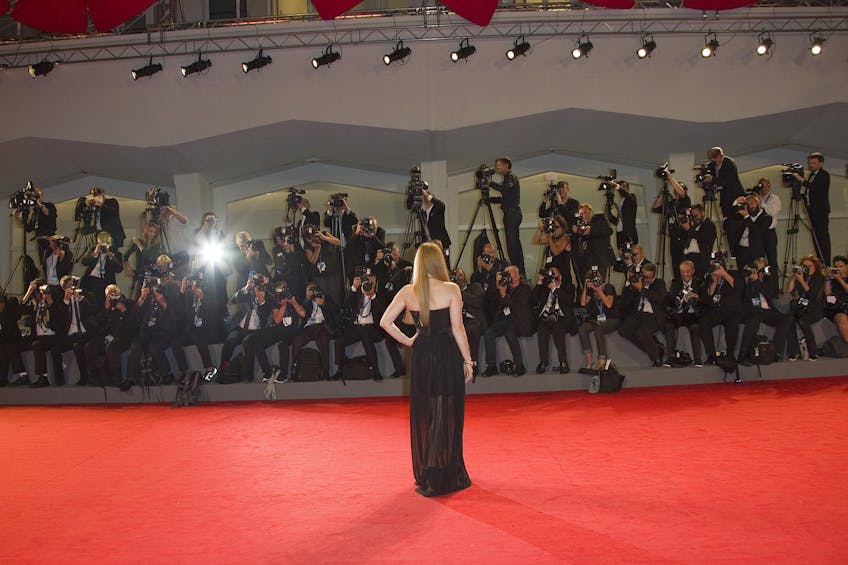 And the Beauty Oscar goes to….Liposomal Vitamin C!
34026

Views
Posted on:
February 8th 2017
Updated on:
July 12th 2022
Roll out the red carpet, it's Award Season and red carpet glamour is in the spotlight!
It's easy to get caught up in all the glitz and glamour but let's not forget that each celebrity has a team of stylists, make-up artists and hair designers responsible for creating their perfect look.
Sure, we all want to look and feel beautiful but how do us mere mortals achieve this without the help of a team of experts?
Well, we create our own beauty shortlist!
Beauty Shortlist
Liposomal Vitamin C
Zinc
Vitamin E
Omega-3's
MSM
Magnesium
B-vitamins
Lycopene
Astaxanthin
Flawless Complexion
We've all seen the picture's of celebrities like Gwyneth Paltrow and Nicole Kidman looking like the sun has never kissed their skin, not a freckle to be spotted and not a blemish or a chicken pox scar to be found.
Blemishes, scars, sun damage and surface thread veins can all ruin your chances of a flawless complexion. Yet there's one vitamin that provides support for all of these skin flaws – liposomal vitamin C. This vitamin should be at the top of your beauty shortlist and here's why…
Silky smooth – the ability and rate at which your skin cells can repair any damage often dictates the quality of the skin's smoothness.
If you suffer from problematic skin or have regular outbreaks of blemishes then your skin cells constantly need to repair themselves.
A good repair job means there will be no remaining evidence such as pitting or scaring, but a poor repair job can leave you wearing the history of your skin issues on your face.
Nutrients such as zinc, liposomal vitamin C and E, MSM and omega-3 essential fats assist skin cells with the repair process helping to fill in, cover up and smooth over any damaged areas. Put these nutrients on your shortlist for silky smooth skin!
Looking youthful – one thing that all celebrities strive for is to maintain their youthful good looks.
The key to youthful skin is to renew collagen levels. This essential protein helps keep skin cells flexible, elastic and plumped up so that wrinkles and fine lines remain non-existent!
Rather than spend your hard-earned cash on expensive collagen supplements, the latest evidence indicates that supplementing with a liposomal form of vitamin C like Altrient C actually increases the body's ability to regenerate its own collagen levels and increase skin cell renewal.
This is ground-breaking news when it comes to preserving youthful looks!
Beautifully radiant – many of us feel more beautiful after a holiday when we have a gorgeous sun-kissed tan.
However, we now know this kind of bronzing comes at a cost of increased risk of skin damage, pigmentation marks and skin cancer.
There are a few nutrients such as lycopene found in tomatoes, astaxanthin found in shrimps, prawns and salmon and Atlrient C which actively protect skin cells from the harmful effects of UV.
Combine these nutrients with a good SPF cream and you're more likely to achieve beautifully radiant skin while minimising your risk of pigmentation marks and sun-damage caused by the sun's radiation.
Naturally glowing – flushing, patchy redness and acne rosacea cause complexion irregularities giving you the wrong kind of glow!
Flushing is often associated with a histamine reaction to certain foods such as tomatoes, peppers, strawberries and some types of alcohol.
Thread veins are often triggered by damage to capillary walls and acne rosacea often indicates sensitivities to certain foods or inflammation within the intestine.
Altrient C can be of great support here as this nutrient helps to de-charge histamine, improve blood circulation, reduce inflammation and encourage the repair and strengthening of capillary walls.
Overcoming these issue can help swap the red glow for more naturally radiant skin!
Wearing a smile! – many of us live a high-octane life and constantly juggle a relentless work, social and family schedule.
The downside of this is heightened stress, anxiety and bouts of poor sleep. This type of lifestyle can put a strain on your adrenal glands causing stress hormones to run high.
Altrient C along with magnesium and B-vitamins act as a tonic for the adrenal glands helping the body de-compress stress and melt those startled eyes and worry lines.
As you learn to 'breathe' again and find your inner calm you are more likely to wear a smile rather than a frown and we all know how attractive, infectious and inviting a smile can be!
Liposomal vitamin C
You'll notice that one thing our five Beauty Shortlist categories have in common is Altrient C and that's why we feel this vitamin really does deserve the Beauty Oscar.
Altrient C's phenomenal performance when it comes to skin health and skin cell protection elevates it from a supportive role to the star of the show.
Liposomal technology enables the Altrient C to have superior absorption, delivery and bioavailability that skin cells can quickly benefit from, leaving other forms of vitamin C questionable in their effectiveness.
Let's roll out the red carpet because the Oscar definitely goes to Altrient C!
Susie Perry Debice
BSc Hons, Dip ION Food Scientist and Nutritional Therapist