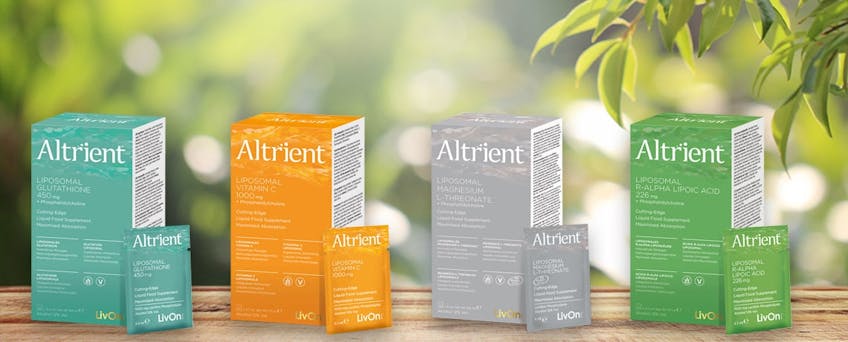 Stock up on Altrient now before the price increase!
8142

Views
Posted on:
April 1st 2021
Updated on:
April 7th 2021
Why are Altrient prices changing?
Over the past couple of years all the ingredients that go into making Altrient products have gone up in price. Events over the past year and changes in supply and demand have exacerbated the issue and vitamin C, glutathione and phospholipids have recently all gone up in price considerably. Transportation costs have also increased and we as a company have been putting off a product price increase for some time.
In order to continue bringing the same exemplary products to you, the retail and wholesale prices are now going to have to increase. At the core of all Altrient products is a commitment to quality and efficacy. Each and every Altrient product is made with the highest quality ingredients, using the most advanced Liposomal Encapsulation Technology, in a carefully controlled environment where all the products are rigorously tested.
Altrient, tried, tested and trusted
The food supplement industry is largely unregulated, which means finding a true liposomal product can be difficult. There are more liposomal products on the market now, however under scientific laboratory scrutiny many are found to either contain a very low quantity of liposomes or shockingly contain no liposomes at all. We at Abundance and Health are working hard behind the scenes to improve regulations and protect the consumer and the liposomal food supplement industry.
LivOn Labs are the pioneers of using Liposomal Encapsulation Technology (LET) in the delivery of nutrients and are the industry gold standard. They have devoted the past 16 years to perfecting and patenting their liposomal process to make outstanding products that deliver true liposomal advantage, getting nutrients where they need to go, into the bloodstream and cells.
Take advantage and stock up for the year ahead at current prices
There is still time to stock up and take advantage of our current prices. Buy in bulk now and save up to 15% off and get free delivery.
If you have any questions then one of our team will be happy to answer them at info@abundanceandhealth.com. Thank you.

Jonathan Orchard

Co-Founder at Abundance and Health