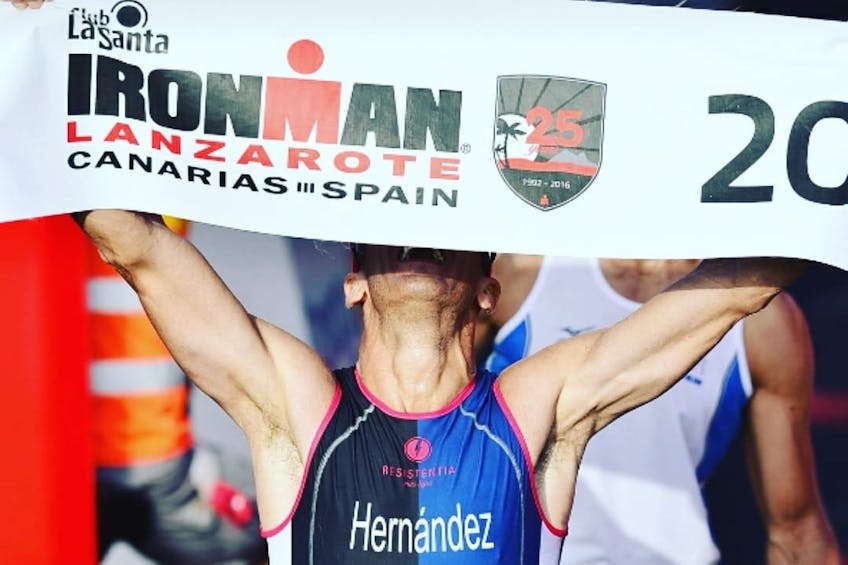 Altrient Partners with IRONMAN® Lanzarote 3rd July 2021
15670

Views
Posted on:
June 3rd 2021
Updated on:
December 10th 2021
Altrient are proud to be partnering with Ironman® Lanzarote 2021 triathlon competition, with Altrient C, B complex and Magnesium products having tried, tested and passing the Informed Sports doping tests and Altrient vitamin B and mineral complex fully registered with Informed Sports.
Altrient has long been a trusted supplement among triathletes and for the second-year running will be supporting IRONMAN Lanzarote 2021, taking place on July 3rd. The Ironman Triathlon is the peak of endurance racing and something only the most serious athletes take on. It consists of a 3.8 km swim, 180.2 km bike ride followed by a 42.2km run (a full marathon). It's one of the longest-standing races in Europe and is coveted by triathletes as it offers 40 qualifying slots to the IRONMAN World Championship 2021 in Hawaii.
Altrient will be present at Club La Santa and at the Exhibitor zone and will be included in the race packs for all competitors. Altrient liposomal Vitamin C, Vitamin B and Mineral Complex and Magnesium L- Threonate will be available for competitors at race before, during and after this epic Lanzarote triathlon, one of the most challenging terrains in the world.
One of the Triathletes sponsored by Altrient this year is Toni Hernandez:
IRONMAN Lanzarote 2021 will be my 3rd ironman. Preparation for this type of test requires specific training both physically and mentally, without forgetting diet - a basic and important pillar to be able to carry out the activity to the best of my ability.

Considering this last aspect, supplementation is of huge importance so that physical performance does not decline during the intense volume of hours of sports practice.

I choose to supplement with Altrient for its superior formulation and the fact that it is tried and tested by other Triathletes and also Olympians. I know I am in safe hands.
Altrient are the world's first premium liposomal food supplements, using cutting-edge Liposomal Encapsulation Technology (LET), to deliver maximised absorption.
A growing number of professional athletes are sharing on social media how much they love taking Altrient as part of their daily health regimen and especially in the run up to a big competition.
Altrient's ground-breaking gel formulas help nutrients pass through the digestive system intact, get into the blood stream quickly and then on to the cells.
Altrient Vitamin C 1000 mg Liposomal Vitamin C & 1000 mg Phospholipids of which 500 mg Phosphatidylcholine
Altrient Vitamin B & Mineral Complex Liposomal Vitamin B Complex – B1, B2, Niacin, Pantothenic Acid, B6, Folate Quatrefolic®, B12, Biotin, Zinc, Selenium, Chromium and Cinnamon & 500 mg Phospholipids of which 250 mg Phosphatidylcholine
Altrient Magnesium L-Threonate 154 mg Liposomal Magnesium (from Magnesium L-Threonate (Magtein®), 2000 mg Magnesium L-ThreonateHydrate (Magtein®), 2000 mg Phospholipids of which 1000 mg Phosphatidylcholine.
All Altrient products are vegan and free from GMO ingredients, added sugar, wheat, gluten, yeast, hexane, soy protein, artificial colours and flavours.
Only the best quality ingredients are used to create pure and potent products, great care has been taken to avoid unnecessary and unhealthy additives or preservatives.
Altrient is easy to take, simply tear open a sachet, empty the contents into a small amount of water or juice and shoot it down in one gulp.
Altrient Vitamin C - £44.50 - 30 sachets | Altrient Vitamin B & Mineral Complex - £54.99 - 30 sachets | Altrient Magnesium L-Threonate - £71.99 - 30 sachets