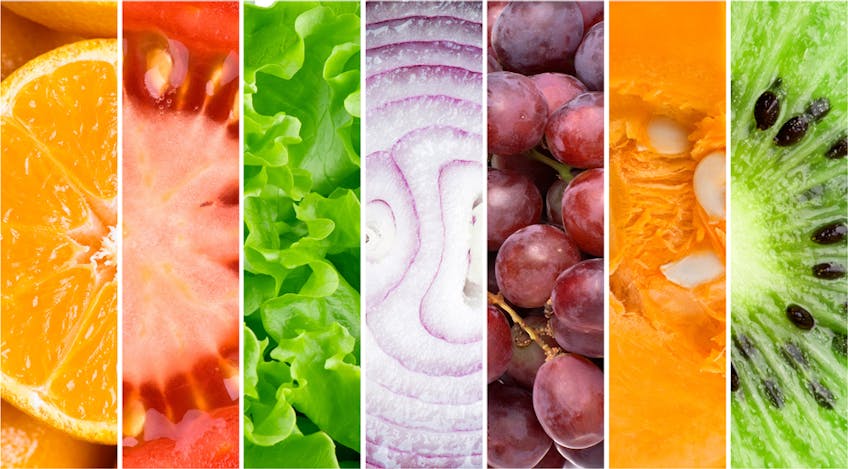 5 questions about nutrients you have always wanted to ask…
33235

Views
Posted on:
February 4th 2016
Updated on:
July 7th 2021
We know that many of you are looking for authoritative answers to their questions about nutrients. Here are answers to some of the most important questions people are asking.
1. Some conventional doctors have said taking supplements is just a way to have an expensive wee - but is this true?

Firstly without a doubt, it is really important that we eat a varied diet, which includes complex carbohydrates, healthy fats, adequate protein, a little dairy food and plenty of fruit and vegetables. Supplements, as the word suggests, should be there to supplement a healthy diet, not as a substitute for actual food. The two are not mutually exclusive. Real whole food provides thousands of phytochemicals, fibre and other nutrients that work together to promote good health and this cannot be duplicated within a cocktail of supplements. Some medical experts insist that we get everything we need from a good varied diet, but what they don't consider is the mineral depleted soils our foods are grown in due to intensive farming or the lack of money and cooking skills that affect many people's daily diets. Large numbers of the population have less than perfect diets and chronic illnesses. Food processing and preparation methods also substantially alter the availability and absorption of some nutrients. Eating organically helps, but very few people can actually afford an entirely organic diet.
2. Are all vitamins equal? Is overdosing possible

Vitamins are substances that are needed by the body to sustain life; they cannot be synthesized by the body and must be ingested. They are divided into two groups: water soluble and fat soluble. Water-soluble vitamins are readily excreted by the body whereas fat-soluble vitamins are stored in the liver and fatty tissues. In relation to toxicity, all nutrients in excess may potentially cause harm, which is why it is important to follow dosage instructions on the packaging. Some vitamins interact with medications too, so before supplementing it is important that you seek advice from a reputable health practitioner. As with foods, it is never a good idea to eat too much of just one thing. If you restrict your diet to particular food groups cutting out others you are not giving the body the range of nutrients it requires to function optimally which may lead to deficiencies of certain nutrients and excesses of others. This also applies to supplementation. The ultimate goal for everyone should be to get a good balance of everything from a varied diet.
3. Have any been linked with negative effects?

Some research trials have identified negative effects from vitamins. Notably In relation to vitamins A and E, but these results have been based on extremely high use through supplementation, which far exceeds the amounts available in a multivitamin and mineral and does not reflect what the average person takes. These results have also been contradicted by countless other studies identifying favourable benefits. Some concerns have also been raised about ingesting high levels of folic acid. However, whilst correlations have been drawn between foods fortified with folic acid and population studies of colorectal cancer, the cause has not been established. What we do know for sure is that for women of childbearing age, folic acid supplementation has a demonstrable and meaningful benefit in reducing the incidence of neural tube defects. We do also have to be aware that some vitamins may have a negative effect on certain medications. For instance, vitamin K can reduce the ability of blood thinners such as warfarin to prevent blood from clotting. It is also worth noting that just because a supplement is labelled as natural doesn't necessarily make it safe. A supplements safety depends on the chemical make-up, how it is prepared and how it works in the body. Before you consider taking supplements you should ask yourself a number of questions. What are the potential benefits of taking this? What is the proper dose for me? Are there any safety risks with this product? When and how should I take this product and for how long? In all cases, before supplementing with any vitamins it is always advisable to seek professional advice. Most reputable supplement companies will offer free advice related to drug and nutrient interactions and also readily give information on the safe upper limits for individual vitamins.
4. Why do some brands charge so much more than others?

There is no straight answer to this question because there are many factors that impact the cost of nutritional supplements. These include the quality and cost of the ingredients, the source and country of origin, the manufacturing process, the delivery form and absorbability, the size of a company and their profit margin, the seasonal availability of nutrients, whether they are synthetic or not, the cost of the bottling and packaging, the ratio of nutrient to fillers and excipients and so on. It is often the case that cheaper products provide lesser amounts of nutrients, poorer quality ingredients, poor absorbability and more fillers than active nutrients. It is important to choose a reputable company that uses products that are manufactured by suppliers who have been approved against stringent quality, ethical and sustainability standards to meet all regulatory requirements. They should also be happy to provide any information you request about their supplements.



5. When do I need to supplement?

If you are lucky enough to indulge yourself in organic foods, eat a healthy balanced diet, drink plenty of water, exercise daily, get out in the sun, avoid smoking, drugs and alcohol, get adequate sleep and take measures to reduce stress in your life, your body should be able to utilise the nutrients in your food effectively to maintain optimum health. However, many people don't live perfect lives and are subject to micronutrient inadequacies.

Vegans and vegetarians, for instance, don't always eat balanced diets and could definitely benefit from supplementation, in particular vitamin B12 as this is largely found in animal products. People with compromised digestion leading to poor absorption of nutrients undoubtedly need supplements and those who are on restricted calorie diets should probably include some additional supplements too. We should also consider the lack of sunshine in this country which means many of the population are deficient in vitamin D. This affects the strength of our bones, our mental health and our immune systems. In addition to this, busy stressful lifestyles have an impact on many of our nutrient reserves in particular vitamin C. We need a continuous daily supply to keep up with our body's demand for this vital vitamin. We utilise vitamin C to produce adrenaline in response to stress, so chronic stress quickly depletes our supplies. Vitamin C is found almost exclusively in fruit and vegetables. If you have a poor diet or an abundance of fruit and vegetables are not affordable then supplementing with vitamin C may be the best option. The next step is to make sure you get a well-absorbed vitamin C. Choosing a liposomal formula can guarantee almost 100% absorption. This is due to its encapsulation within tiny liposomes that allow it to bypass the tight absorption controls in the intestines, delivering the vitamin C directly to the cells that need it. Finally, if you feel you are not eating a well-balanced diet then a multivitamin and mineral formula could put your mind at rest. Research provides strong evidence to suggest that a multivitamin and mineral supplement can support normal functions in the body and help to improve general health. It may also be possible to reduce the risk of chronic disease.
Jacqueline Newson BSc (Hons) Nutritional Therapy
Abundance and Health