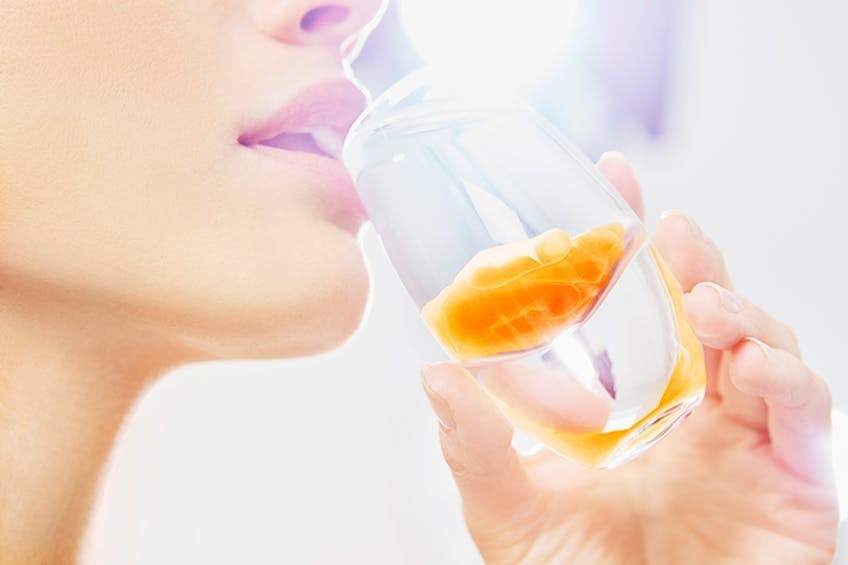 How to Identify Quality Liposomal Vitamins
33791

Views
Posted on:
May 27th 2013
Updated on:
October 29th 2021
LivOn Labs are leading the way in the research of manufacture processes and formulation of liposomal vitamin supplements for many years now. Working alongside world-leading liposomal experts who can analyse the percentage and quality of liposomal encapsulation in any product. This is done through testing the efficiency of liposome encapsulation, ingredient assays and analysis of particle size. LivOn Labs ensures that their products remain the leaders in quality and effectiveness in this rapidly developing market. Although you may not be able to do this analysis at home there are some things you should look out for in a good quality product.
1. Liposomal Vitamin Supplements Must Use Suitable Phospholipids.
In making stable and strong liposomes that encapsulate you supplement and don´t disintegrate rapidly, it is essential to add phospholipids taken from a purified source with a natural mixture of phospholipids. The percentage of Phosphatidylcholine and Phosphatidylethanolamine must be high. Phospholipids are typically available commercially as soy or sunflower lecithin and canola oil. Unfortunately, due to economics, many liposomal supplements are produced with poor quality lecithins that have unacceptable amounts of Phosphatidylcholine and Phosphatidylethanolamine to make liposomes. These low-quality lecithins are inexpensive and usually used as food additives and are ineffective at producing liposomes.
2. Quality liposomal vitamin supplements require equal proportions of Phospholipids to Nutrients.
Ideally, you should have equal proportions of nutrients to phospholipids. Independent analysis of most of the liposomal supplements on the market as well as the homemade preparations, has shown that the majority do not use a suitable quantity and or quality of phospholipids for liposome encapsulation resulting in emulsions. This is no more than a suspension of one liquid in another liquid. Often when making an emulsion an emulsifier such as lecithin is used as a stabilizer, preventing the separation of the liquids. The point is that just taking the ingredients that are used in a liposomal product and mixing them will easily produce an emulsion however this should not be confused with a liposomal supplement.
Some companies have jumped on the liposomal bandwagon and frustratingly make emulsions and brand them as Liposomal Supplements. These emulations pretending to be Liposomal products are inexpensive and easy to make and are no more bioavailable than taking the ingredients separately. We are pushing for regulation of this market thus certifying the authenticity of true liposomal products.
One way to quickly spot if a product is likely to be an emulsion is to check the quantity of lecithin or phospholipids listed in the product. If they are not quantified or listed as other ingredients, then there is not enough material to make liposomes. In particular, you should check liposomal products sold in capsule form as many don´t have sufficient lecithin or phospholipids.
3. Liposomal Vitamin Supplements Need to be prepared and kept in an Oxygen Free Environment.
Liposomes are unstable and need to be protected from heat and oxidation both of which will quickly break them down. This is why LivOn Labs use a Uni-dose packaging as other methods of packaging will suffer from oxidation. Unit-dose packaging protects the product from oxygen until moments before it's consumed, keeping it safe and effective for the shelf-life of the product. Bottled products are repeatedly exposed to oxygen so need to be consumed rapidly. If the products have been bottled in an environment with oxygen present then oxidation will start taking place even before opening.
4. What are the Physical Signs of a Sub-Quality Liposomal Vitamin Supplement:
Consistency
A watery product would suggest that there are not enough phospholipids or that the quality of the phospholipids is not up to standard for liposomes. A thick paste would suggest a lack of water for the creation of liposomes. This is especially true in capsule forms as the capsules would dissolve if sufficient aqueous material was present to produce liposomes.
Uniformity
Check the uniformity of the product if you see that it is separating into layers then it would suggest a problem. If you feel lumps or grainy gritty texture then this is a because the nutrients are forming crystals and no longer encapsulated in liposomes.
Volume
A dose of 1,000mg of liposomal vitamin C when properly encapsulated in liposomes should be approximately 5ml or a teaspoon.
Liposomal vitamin developments are exciting, however, some companies will put profit before quality and in some cases simply piggyback off the success of a product by labelling their product as liposomal when they are far from being so.
We support those in the market who strive for excellence in quality: We believe that the information provided above will help consumers make an informed choice and help protect the continued development of high quality geniune liposomal supplements.
For more information on liposomes and liposomal encapsulation then check out our Ultimate Guide to Liposomes or more details in the Quality section.
Please help by sharing this information.